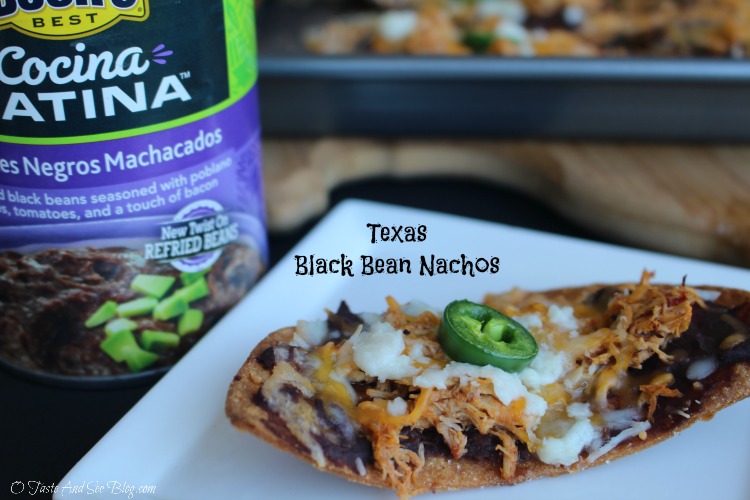 Mexican Fiesta, Texas Black Bean Nachos and $150 GIVEAWAY
Thanks to The Women Bloggers and BUSH'S Cocina Latina® Beans for sponsoring this #TacoTuesday Mexican Fiesta, delicious recipe and giveaway. Also, for allowing me to do one of the things I love most in life…. share Mexican food with my friends! As always, all opinions are my own.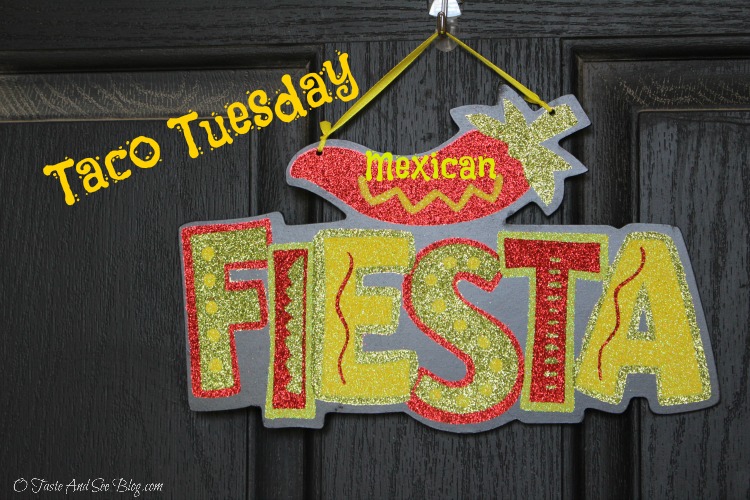 I've been looking forward to sharing this post with you and I'm super excited the day is finally here! So many fun things!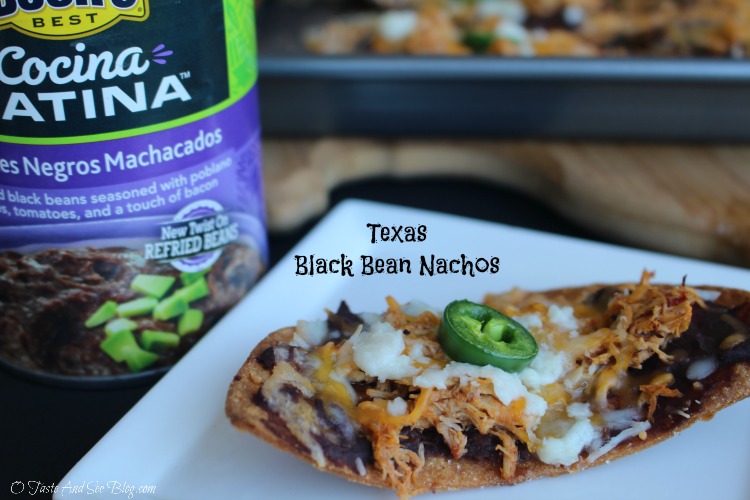 We have…
A new Texas Black Bean Nacho recipe
A fun Taco Tuesday Mexican Fiesta Menu and Tips
AND $150 GIFT CARD GIVEAWAY!!! (I know, right?!)
You know one of the things I love about living in Texas? The FOOD, of course…specifically Mexican or Tex-Mex as we like to call it.
In fact, we don't just reserve Tuesdays for tacos, in Texas it's legal to make ANY day of the week a "Taco Tuesday". So, when you invite your friends over, on Sunday, for a Taco Tuesday Mexican Fiesta they don't look at you like you're crazy and wonder when the next gift-giving occasion is so they can buy you a calendar, they just say, "SWEET! What time?"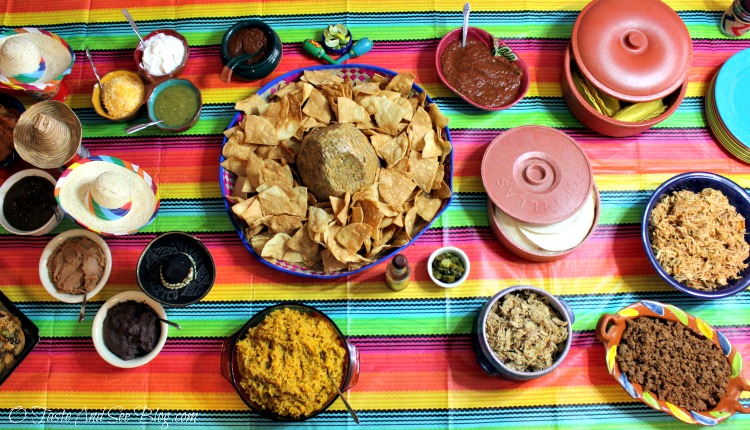 For a Taco Tuesday Fiesta it seemed appropriate to have a taco bar.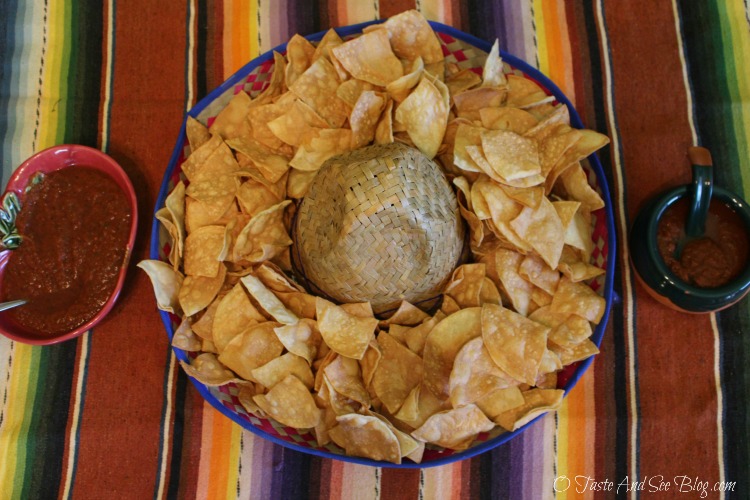 But first, we started off with some…
Party Tip: Serve the chips in the brim of an inexpensive straw sombrero (purchased at my local party store) for a fun way to keep with the theme and make the food part of your decorations.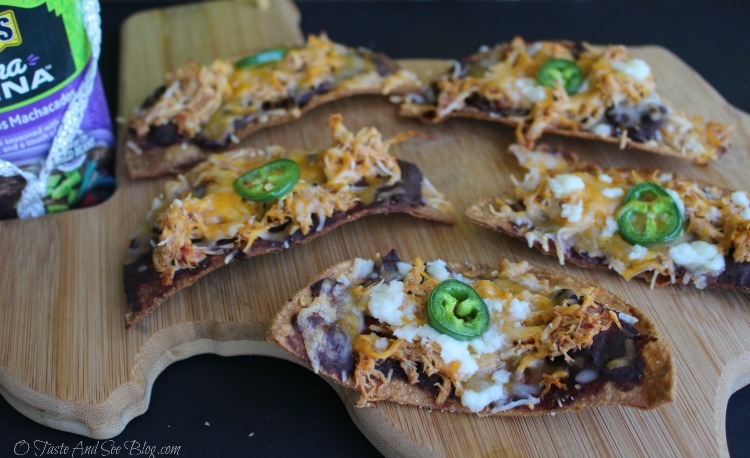 To go along with our chips and salsa, we also had…
Texas Black Bean Nachos (today's recipe)
What makes these Texas? Well, instead of starting with a big pile of chips then dumping everything on top, we like to start with big ol' tortilla chips (also homemade) and spread the toppings on each chip. That way, you know you're getting all the good stuff in every bite!
Before we knew it, most of the chips and all of the nachos were gone! It was time to head over to the taco bar.
On the Taco Bar, in addition to Traditional Beef Tacos we had…..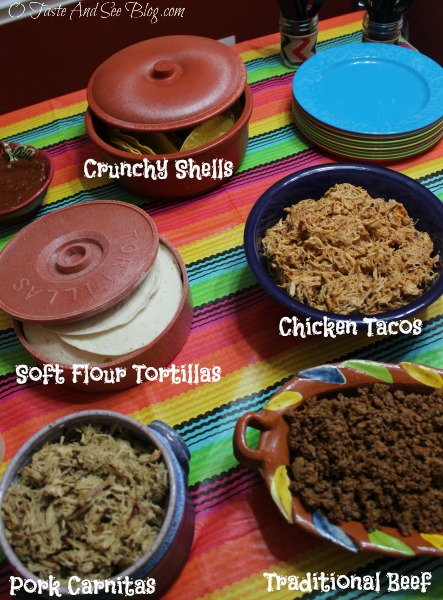 Party Tip: Making all this food on the day of the party would have been nearly impossible. I prepared all the meat a couple of days ahead. The carnitas reheated quickly in the oven and the beef and chicken on the stove. Everything tasted great.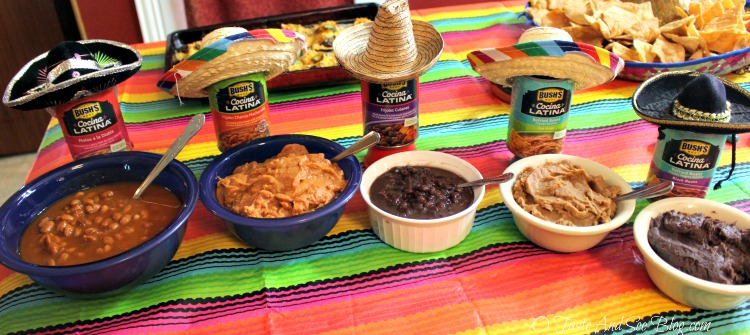 A Mexican Buffet wouldn't be complete without Rice and Beans.
Party Tip: I have a great Authentic Mexican Rice recipe but it doesn't re-heat well and it takes at least an hour. This time I took a short-cut and used a bag rice mix.
For beans, I chose to serve all seven varieties of our favorite beans….Bush's® Cocina Latina Beans, available at Walmart. I used the Frijoles Negro Machacados for the Texas Black Bean Nachos. These smashed black beans seasoned with pablano chilis, tomatoes and bacon make the perfect dip, side or nacho topping.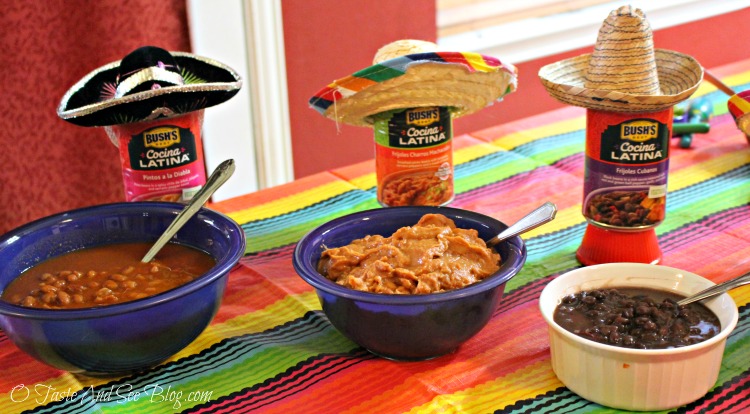 The other varieties were served on the taco bar as a side or to put in the tacos. Whether you prefer black beans or pintos, refried or whole, Bush's Cocina Latina has them all! Several varieties are even vegetarian. We enjoyed them all but I think everyone's favorite was the Pintos a la Diabla.
I always like to include an unsolicited quote (aka their natural reaction) from my family that gives their honest opinion. This one is from my husband… "I've tried every bean in Texas, and you know that's a lot, and these really are, by far, the BEST."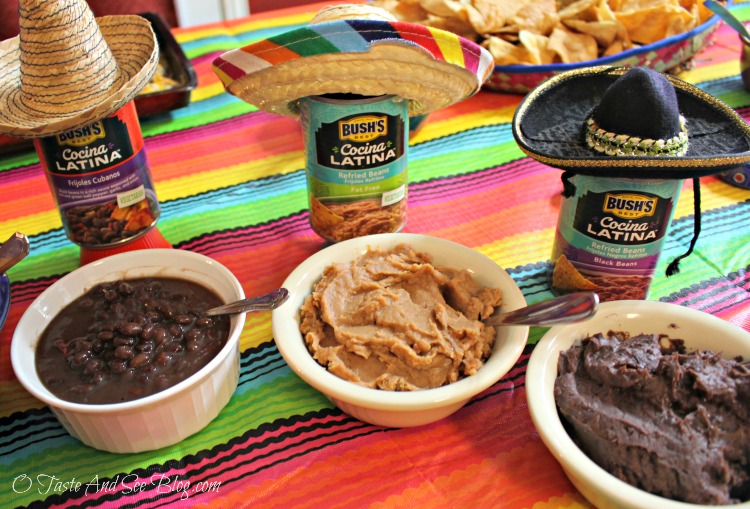 Party Tip: Because there were several varieties of beans I used the empty cans to "label" them. Topping each with a mini sombrero added to the decor and covered the top of the empty can.

Once everyone was stuffed we decided to keep with the Mexican theme and watch the movie Nacho Libre. Let's just say…it's a boy movie filled with silly humor and less than stellar acting…but it was funny.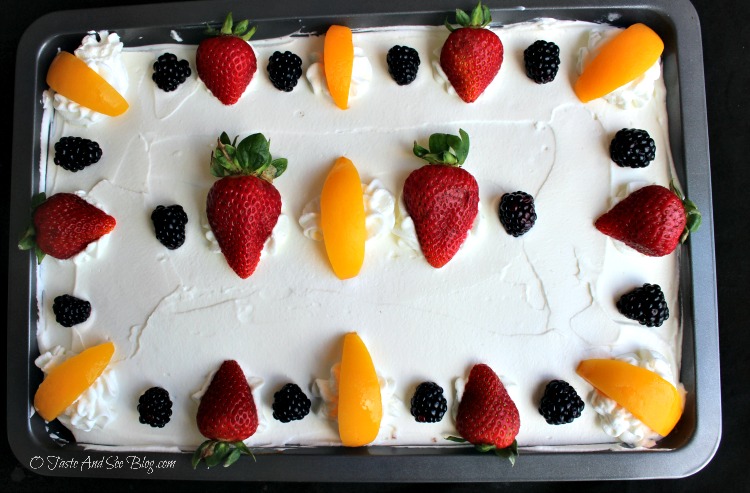 Once the movie was over and our food had settled it was time for dessert! We had Tres Leches, my absolute favorite Mexican dessert…Recipe coming soon!
As a little "thanks for coming" gift I also gave each family a small jar of homemade taco seasoning and a couple of pieces of Tres Leches to take home.
Texas Black Bean Nacho Recipe:
*Amounts will depend on how many you make….I suggest making a lot!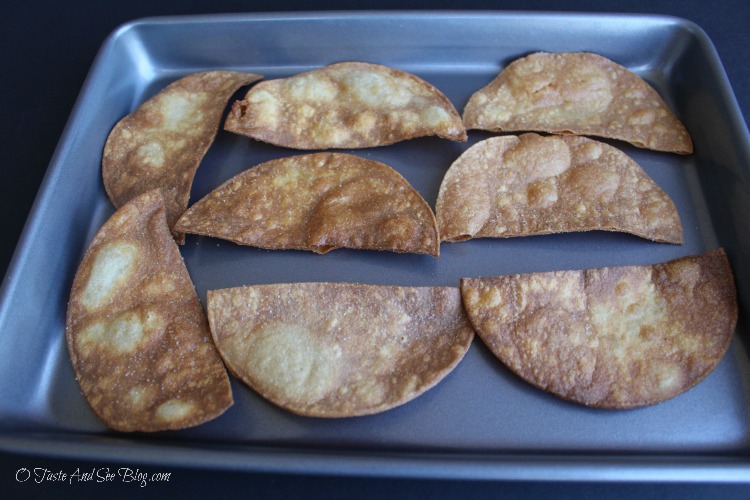 Preheat oven to 400 degrees
Place chips on baking pan or cookie sheet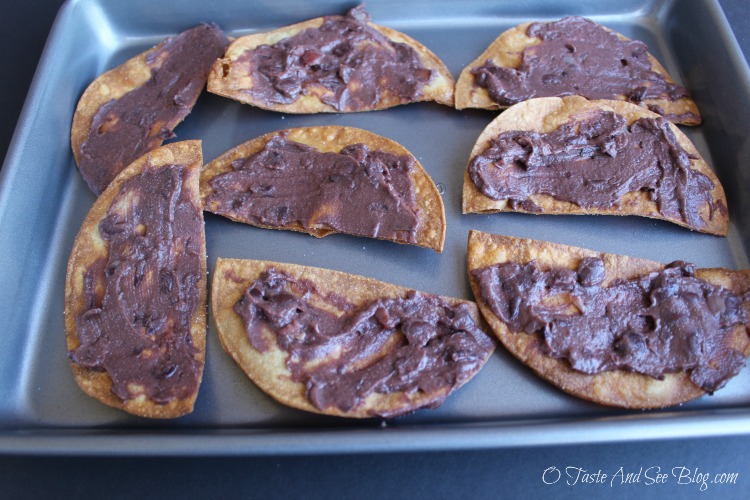 Spread each chip with beans – no need to heat them first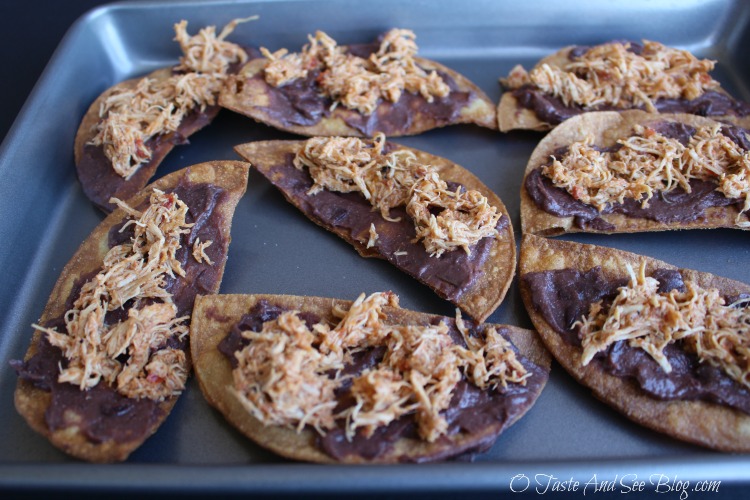 Add chicken – also can be added cold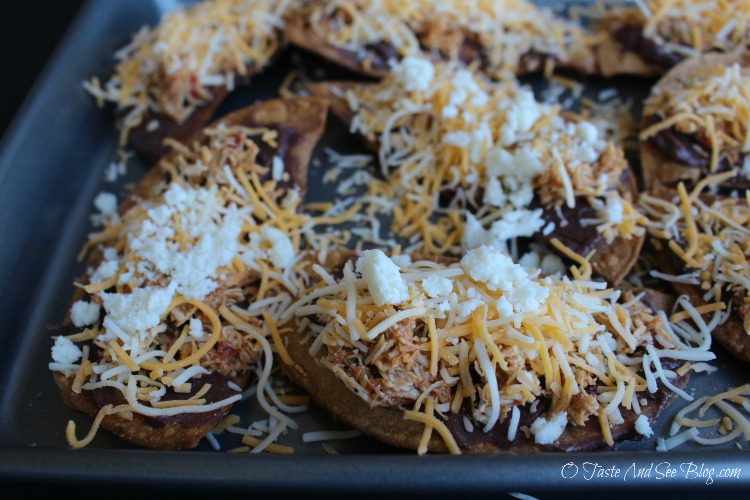 Top with cheeses and jalapeno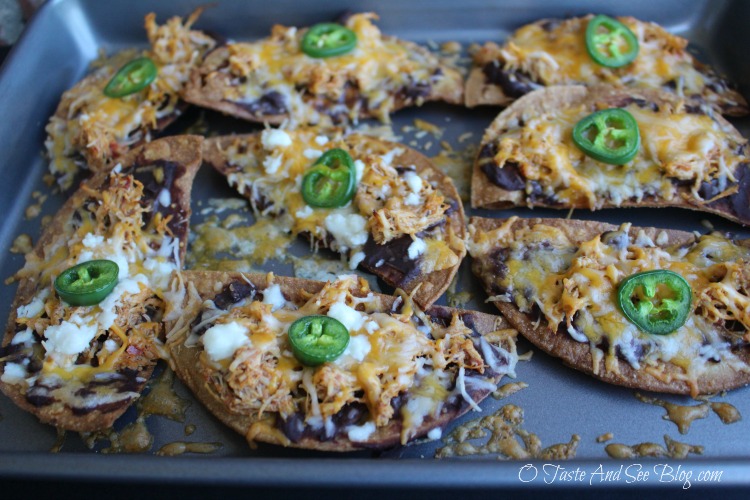 Place in preheated oven about 3-5 minutes or just until cheese is melted
Gotta love Texas, good friends and SO much great food!
And NOW for the moment you've all been waiting for….
Open to all U.S. residents 18 yrs and older