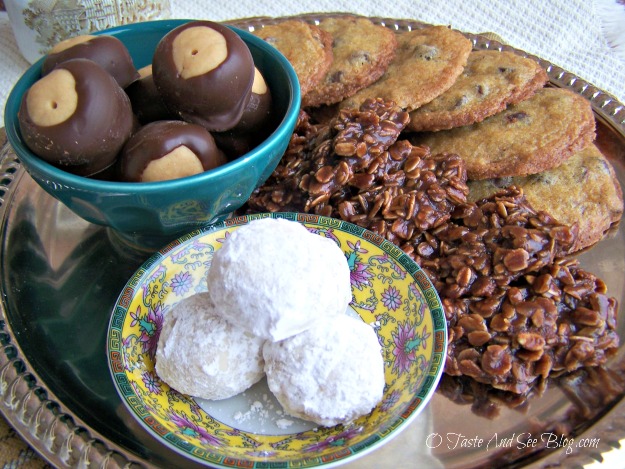 Texas Snow Day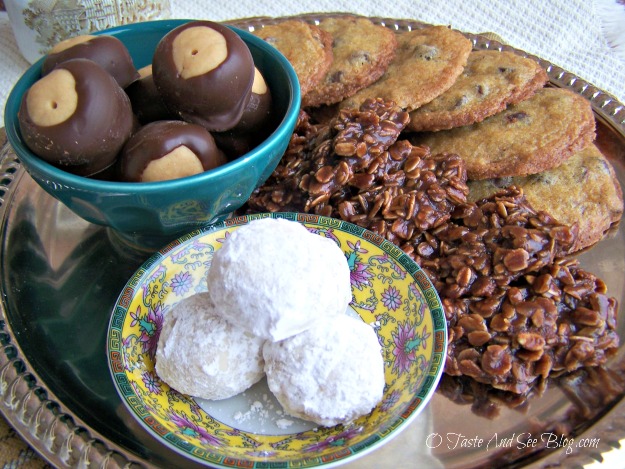 If you've been watching the weather, or you live in Texas, you know….it got cold AND we got ICE…and all before Christmas! Winter weather is rare here anytime, but before Christmas is almost unheard of. Gotta love that "Global Warming", right? Anyway, we're on our second day of below freezing temperatures and tomorrow isn't looking a whole lot better.
So, what do you do when it's only a few weeks until Christmas and you're "snowed" in for a few days? Bake Cookies, what else?
The holidays bring lots of family traditions at our house – we even have one for cookies. Everyone gets to choose their favorite cookie to be baked, then we eat them, along with sausage, cheese and crackers, and Raspberry Gingerale, while we decorate the tree. Although, this year it looks like it will only be cookies because we didn't make it to the market where we get the meat & cheeses before the storm hit.
These are the cookies we made this year…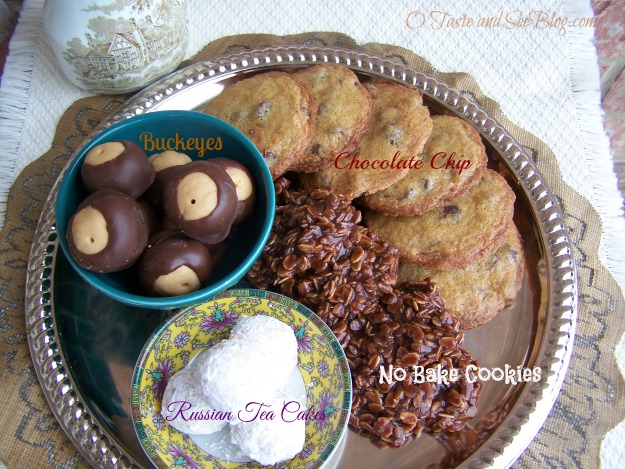 Our son chose No Bake Cookies, our middle daughter chose good old fashion Chocolate Chip (because we had Ghiradelli chips) our oldest daughter requested Buckeyes and I love Russian Tea Cakes. I still have to make my husbands choice, Peanut Butter Blossoms, we didn't have any Hershey's kisses. Each one of these recipes makes quite a few so when you combine that with the three dozen Cooke Swap cookies we received recently….you get a lot of great cookies!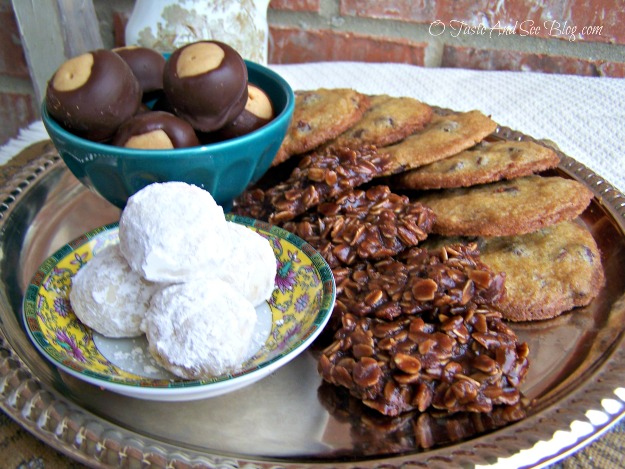 I have a feeling it's going to be a "Cookie Recipe" week!
That's how we celebrated our Texas Snow Day!