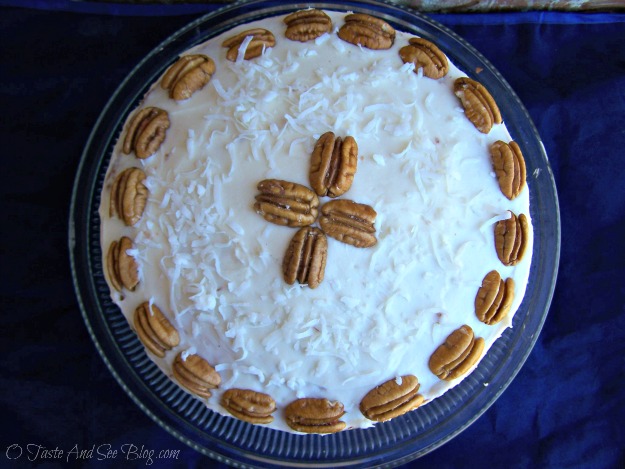 The Best Cream Cheese Frosting
Don't you just love that term…."The Best"? It is extremely subjective and does beg the question, "In whose opinion?", but it makes a better title than
My Family Really Likes This Icing on Cake
So, I give you The Best Cream Cheese Frosting…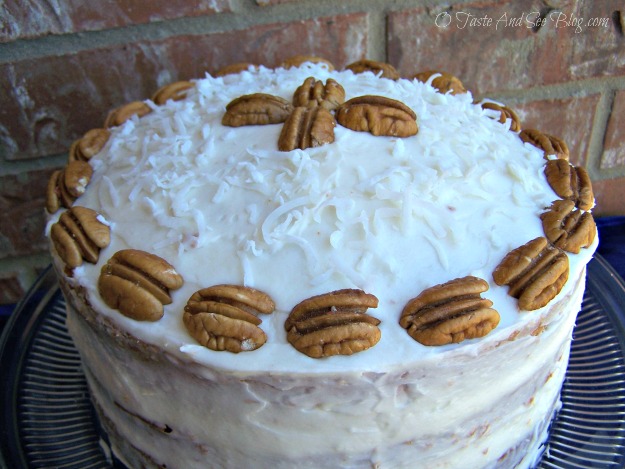 I use this icing on Italian Cream Cake and Red Velvet Cake. (Although, the last time we made Red Velvet it ended up being a Trifle.) This icing only uses four ingredients and whips up in less than five minutes…literally. When you can make homemade in that amount of time, why not give it a try? And I promise it's better than the can and think of how "accomplished" you'll feel knowing you made it yourself!
Here's the Recipe

:
1 8oz package cream cheese – at room temperature
1/2 stick margarine – also at room temp
1 box powdered sugar (or about 3 3/4 cups)
1 tsp vanilla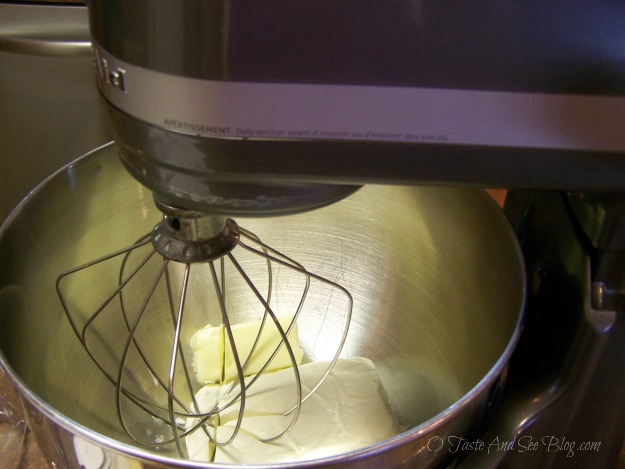 In a large mixing bowl, beat margarine and cream cheese
Add powdered sugar and vanilla and beat until smooth
That's all there is to it! Quick, Easy and Delicious!
***If you are using this with the Italian Cream Cake (or any other 3 layer cake) I'd recommend making 1 1/2 recipes. One recipe will make enough to cover, but it's pretty thin and I had to really work at getting the sides covered…that's why there's only a picture of the top and one side***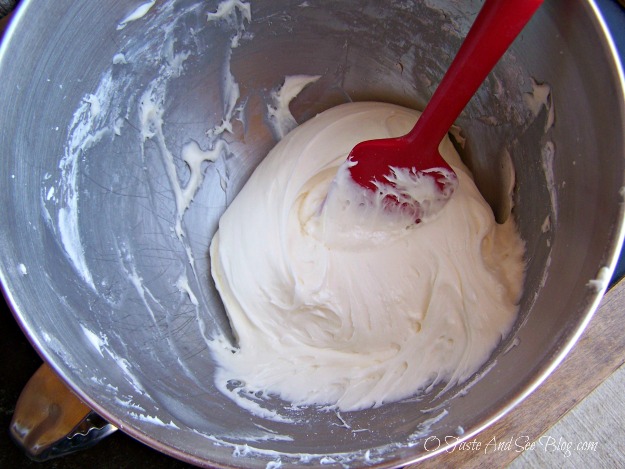 The Best Cream Cheese Frosting
2014-05-19 23:53:57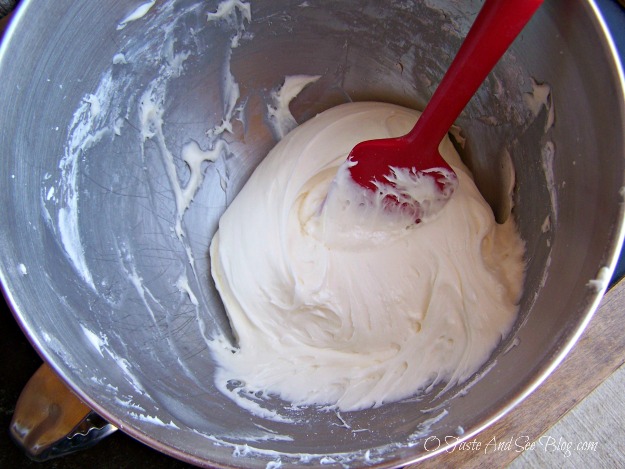 Ingredients
1 8oz package cream cheese - at room temperature
1/2 stick margarine - also at room temp
1 box powdered sugar (or about 3 3/4 cups)
1 tsp vanilla
Instructions
In a large mixing bowl, beat margarine and cream cheese
Add powdered sugar and vanilla and beat until smooth
O Taste and See https://otasteandseeblog.com/