Easy Wedding Arch Decor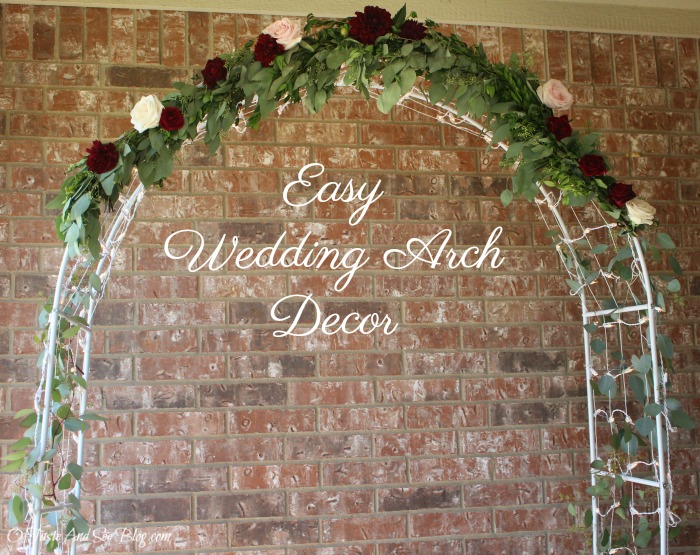 Arches of all shapes and sizes are very popular right now for weddings. The arch we're using happens to be a pre-lit metal arch, but this easy decor could work with any type.
My favorite piece in this decor is the Seeded Eucalyptus Garland from Fiftyflowers.com. It comes in a variety of sizes ranging from 5-200 feet. Having this greenery already assembled saves so much time and effort. Literally, all you do it take it out of the box and put it wherever you need it. It doesn't get much more stress-free than that!
What You Need:
Flowers we used:
*Flowers will vary depending on what colors you're using for your event
Also Needed:
zip ties
sharp scissors or floral snips
ladder – these arches are taller than you realize!
Optional- floral wire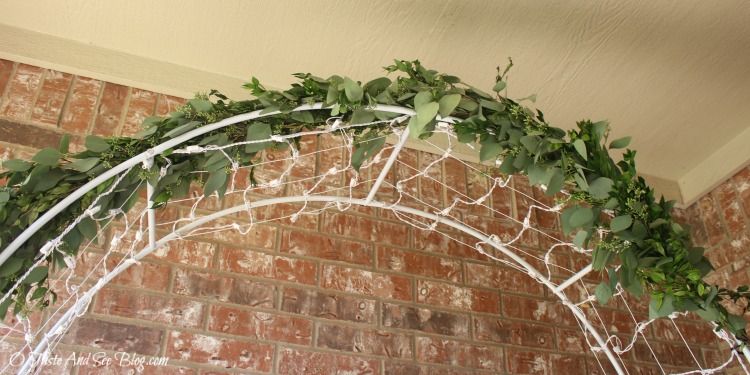 Assemble the arch – Save yourself some time and just read the instructions!
Find the center at the top of the arch
Find the center of the garland and place it on the center of the arch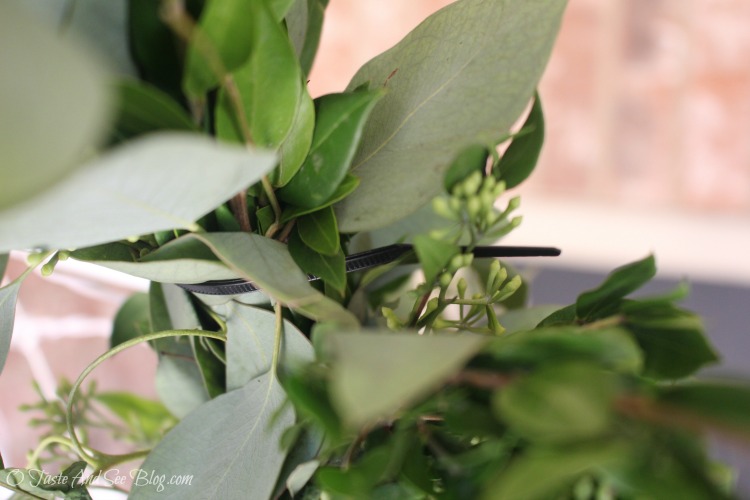 Using zip ties, attach the garland to the arch in several places
Arrange garland leaves over zip tie so it doesn't show
*If the ends of the zip tie are too long to hide in the greenery, snip them a little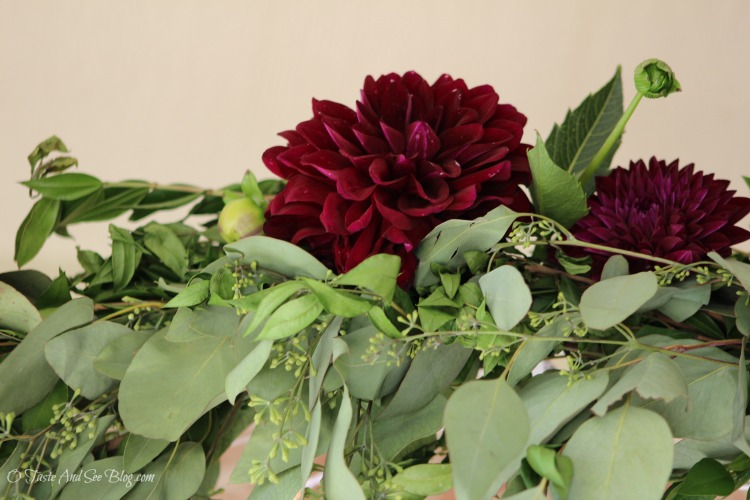 Determine which flowers to use as the focal point at the top of the arch. (We chose the Dahlias)
Snip stems about 2-3 inches long and place them at the top of the arch, securing the stems between the greenery. Floral wire can be used if they don't feel secure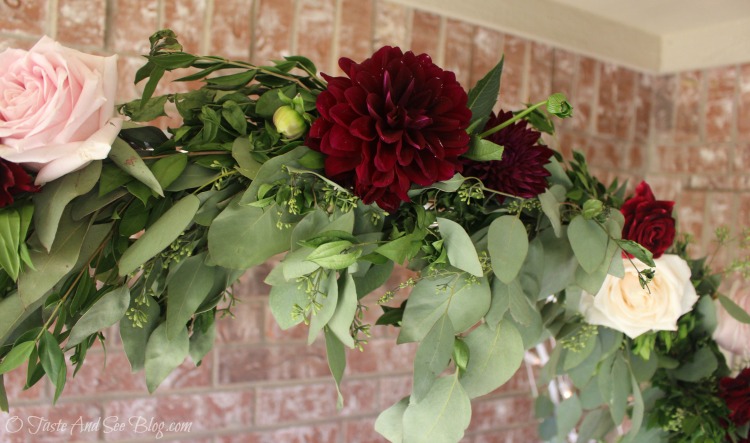 Determine if you prefer a symmetrical or more asymmetrical layout.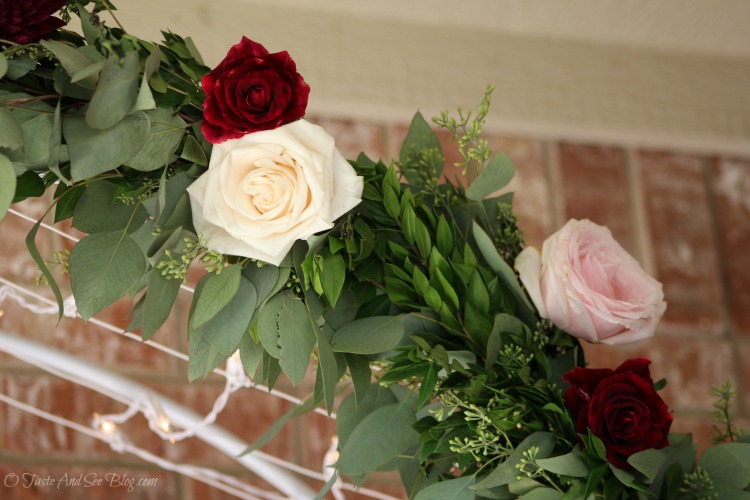 From there, begin to place flowers at desired intervals along the rest of the garland, alternating colors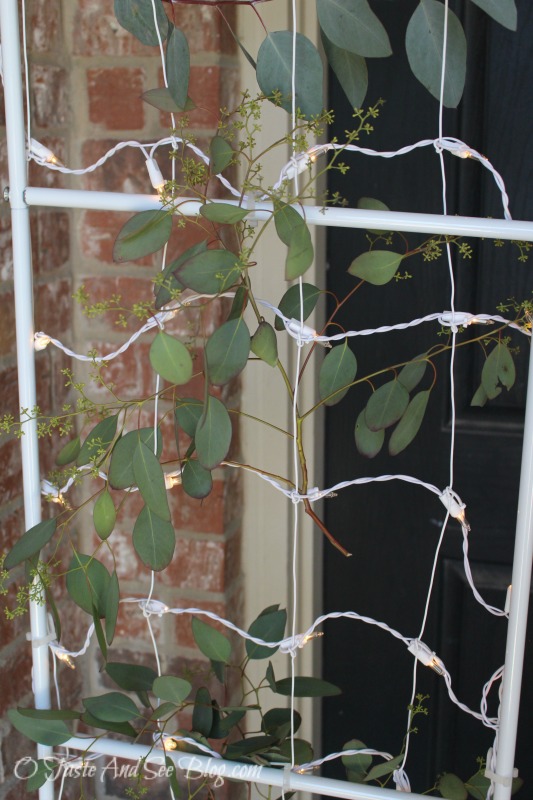 If the arch has wires that need to be covered, take stems of the loose seeded eucalyptus and weave through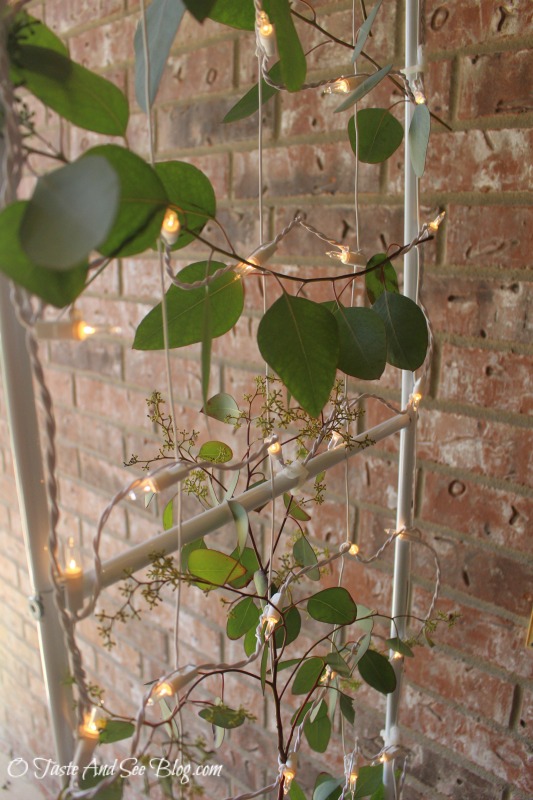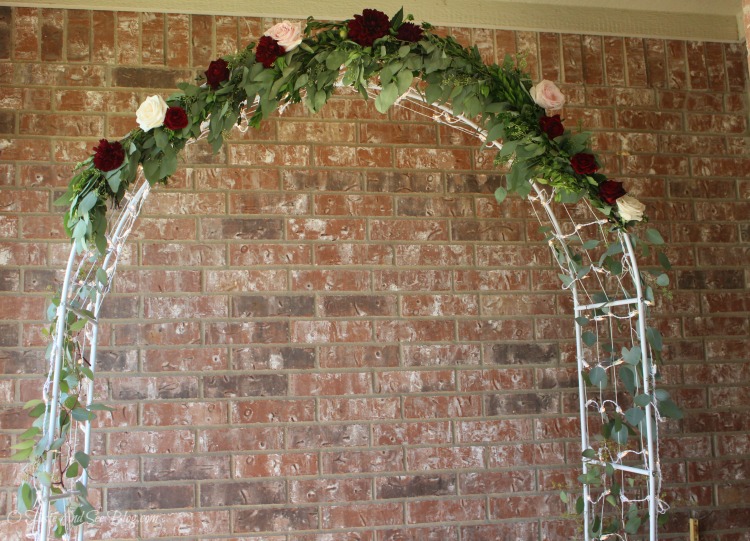 Honestly, this was so easy it took me longer to figure out how to put the arch together than it did to decorate it!