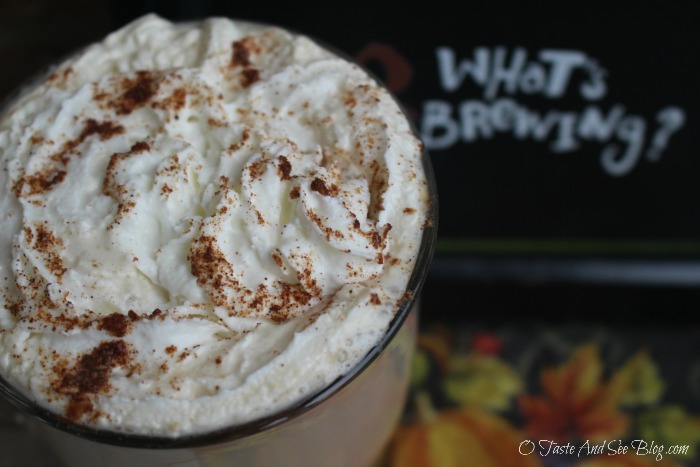 Homemade Pumpkin Spice Latte
This is a sponsored post written by me on behalf of In The Raw and SheSpeaks. All opinions are my own.
Just and FYI….there's a GIVEAWAY link at the bottom of the post. And of course the Homemade Pumpkin Spice Latte recipe that's lower calorie!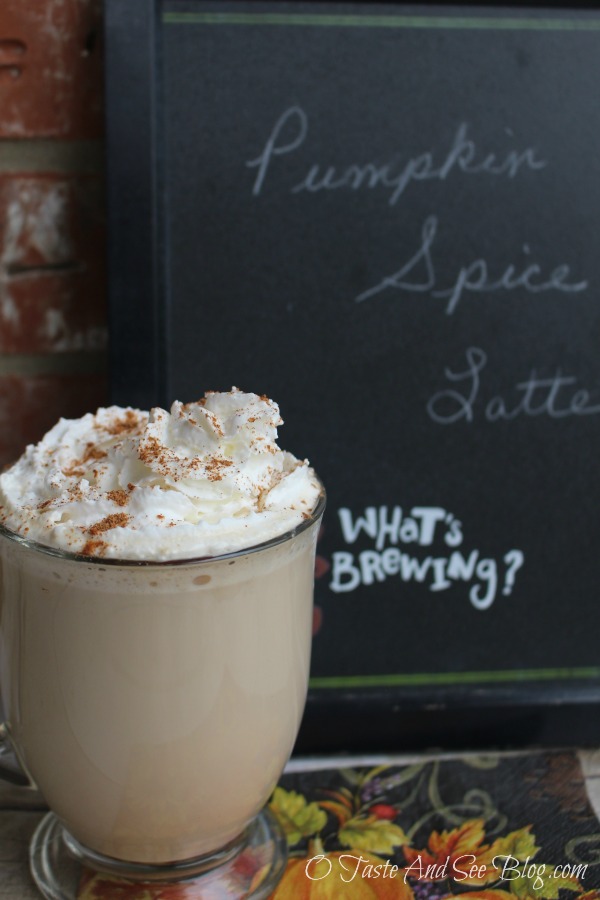 It's Fall Y'all! What does that mean where you are? Cool weather? Changing leaves? A nice breeze coming through the open windows? Snuggling under a blanket sipping hot cider? Fresh apples? Picking your pumpkin from the vine at the pumpkin patch? Pumpkin Spice Latte?
You know what it means here in Texas? NOTHING, absolutely NOTHING! Ok, except maybe the Pumpkin Spice Latte!
It's still almost 90 everyday so there's no open windows, yet. You can snuggle under a blanket, IF you crank the A/C down enough. We don't have a lot of trees so no color. It's WAY too flat here to grow apples and our idea of a "pumpkin patch" is the local Methodist church scattering a truck load of pumpkins across their lawn.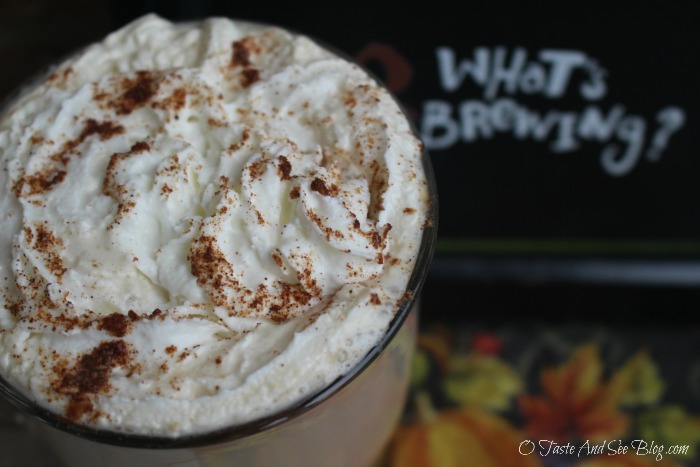 Thankfully, we don't seem to need all that to enjoy a good Pumpkin Spice Latte! They're just as popular here as anywhere.
For those who really LOVE a good Pumpkin Spice Latte, wouldn't it be nice to be able to make them at home? Well, I have the perfect recipe for you AND a bonus….lower calorie…WITHOUT sacrificing flavor or having that funky after taste.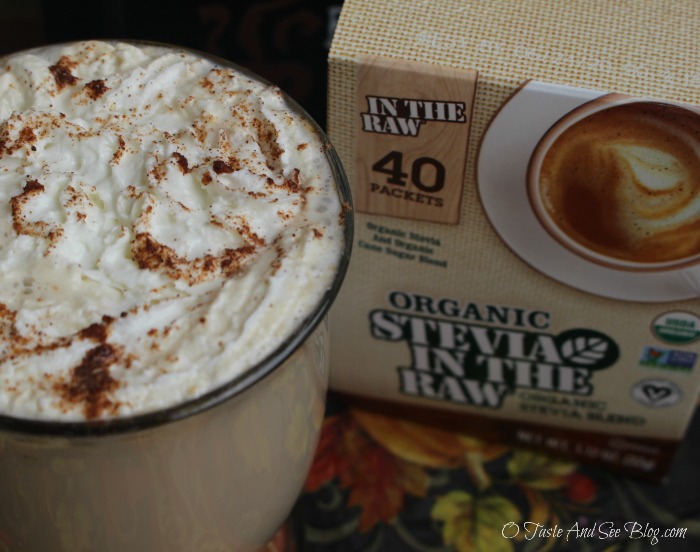 Seriously, I didn't mention I had substituted Organic Stevia In The Raw® and neither my husband or daughter had any idea. In fact, my husband said, "I wouldn't have know you didn't use sugar if you hadn't told me."
I've been substituting it in my morning coffee this week for a lower calorie options. It's perfect anywhere you'd sprinkle in sugar… tea, cereal, fruit, oatmeal or even a seasoning mix. Stevia is naturally sweeter than sugar so you won't need nearly as much.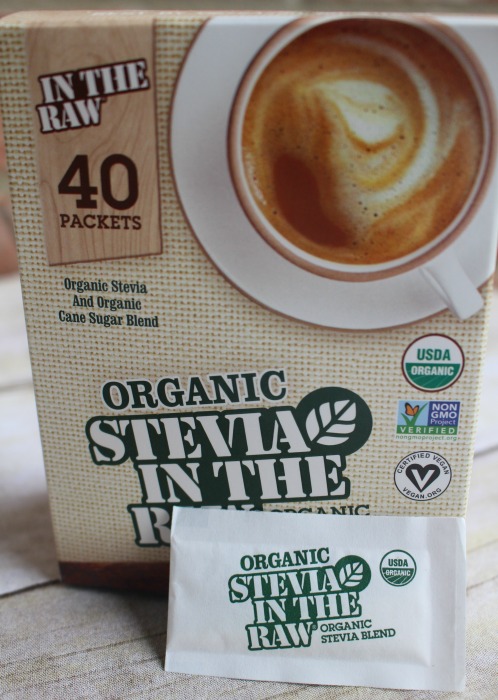 I only used 1-2 of these little packs for 2 Pumpkin Spice Lattes. Unlike most other high intensity sweeteners the only thing Organic Stevia In The Raw is mixed with is organic cane sugar, which means you can understand ALL the ingredients listed on the box. Organic Cane Sugar, Organic Stevia Leaf Extract….that's it. And only 3 CALORIES PER PACK, which the FDA considers dietetically ZERO, BTW! I love zero! Sometimes it's my favorite number…like when referring to prices of things I need and calories!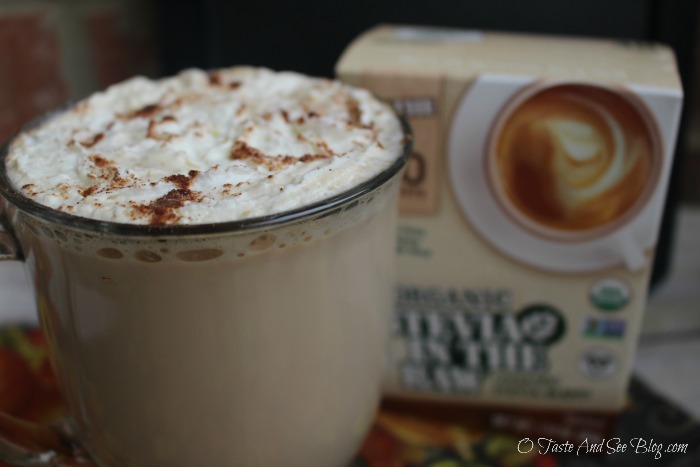 So, grab some Organic Stevia In The Raw, mix yourself up a homemade Pumpkin Spice Latte and enjoy Fall, Y'all!!! I'm going to adjust the A/C!
Here's the Recipe: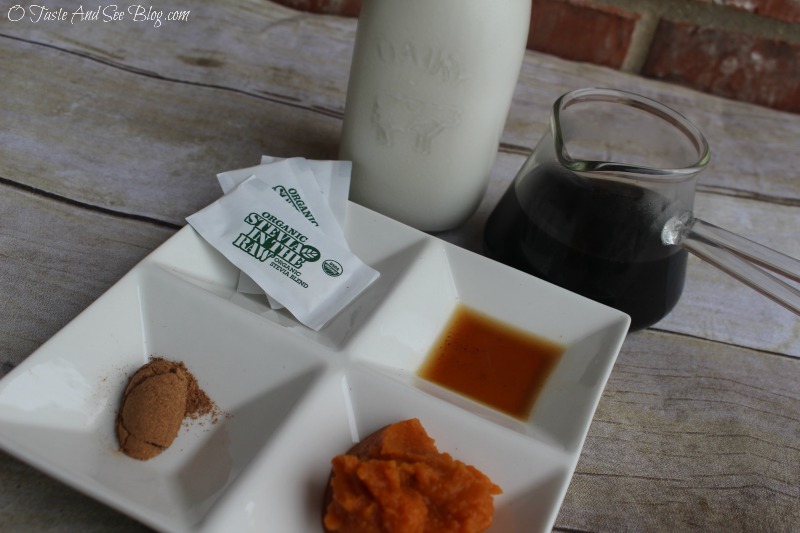 2 Tbsp canned pumpkin (NOT pie mix)
1/2 tsp pumpkin pie spice
2 cups milk*
1-2 packets Organic Stevia In The Raw (depending on taste)
1 Tbsp vanilla
1/2 cup strong coffee (instant can be a good option)
Optional – whipped topping (I used the spray can kind)
*I used whole milk, however, lower fat milk or even almond milk can be substituted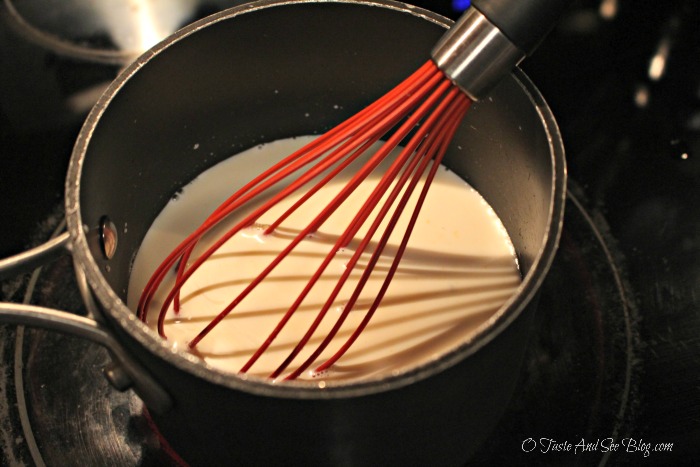 In a small saucepan whisk together milk, pumpkin and Stevia over medium heat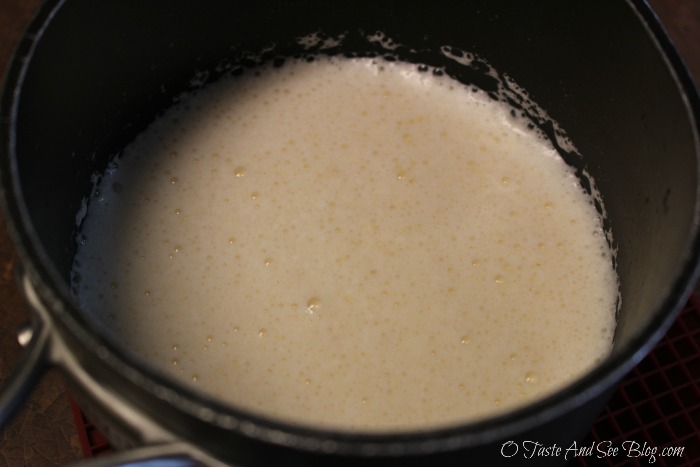 Whisking will give you nice "frothy" milk.
Heat until hot but DO NOT BOIL
Remove from heat and add vanilla, spice mix and coffee, whisking again until smooth
Divide evenly into 2 mugs
If desired, top with whipped topping and sprinkle with a little more pumpkin pie spice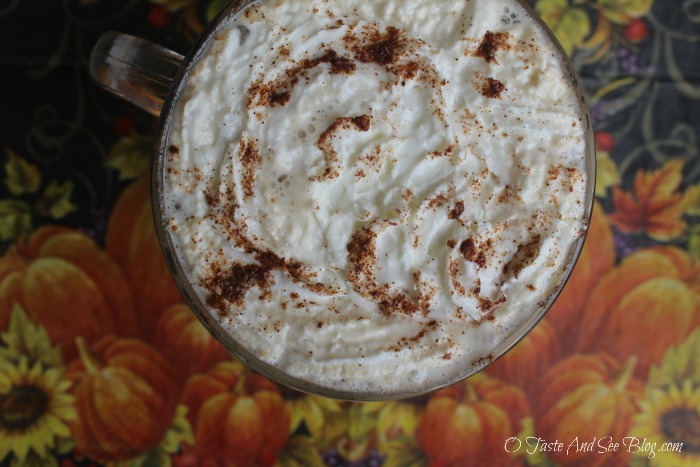 Jump on over and Enter for a chance to win some Organic Stevia In The Raw for yourself!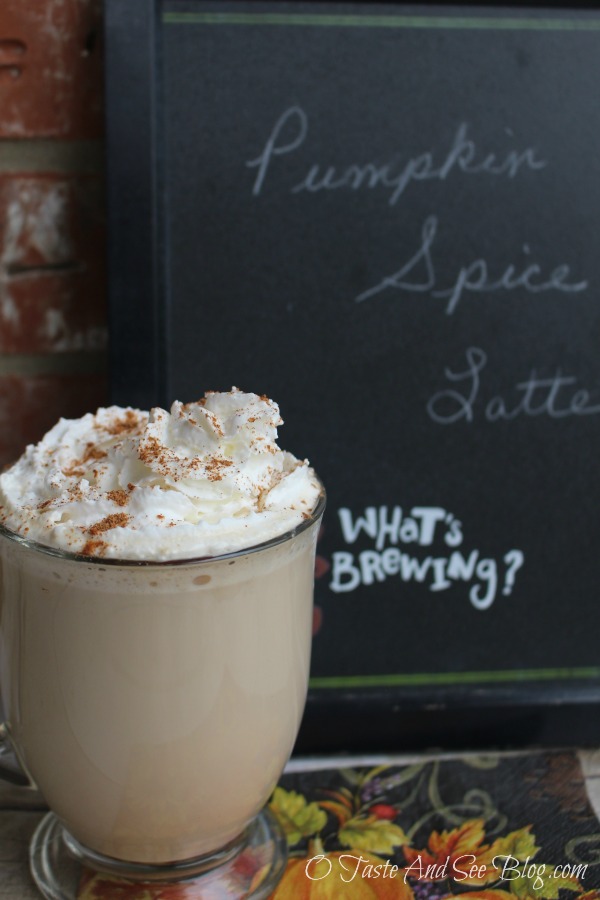 Homemade Pumpkin Spice Latte
2017-10-04 19:31:53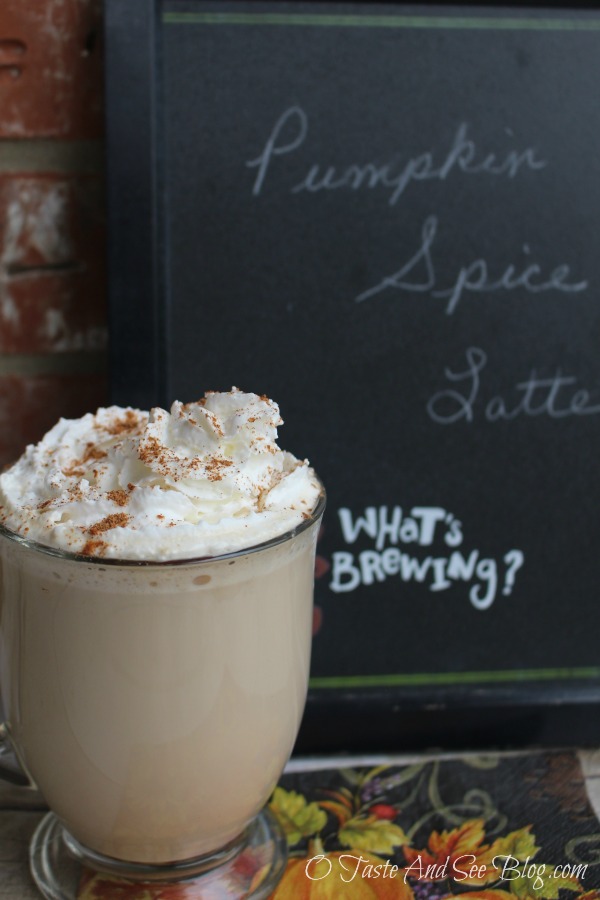 Serves 2
Ingredients
2 Tbsp canned pumpkin (NOT pie mix)
1/2 tsp pumpkin pie spice
2 cups milk*
1-2 packets Organic Stevia In The Raw (depending on taste)
1 Tbsp vanilla
1/2 cup strong coffee (instant can be a good option)
Optional – whipped topping (I used the spray can kind)
Instructions
In a small saucepan whisk together milk, pumpkin and Stevia over medium heat
Whisking will give you nice "frothy" milk.
Heat until hot but DO NOT BOIL
Remove from heat and add vanilla, spice mix and coffee, whisking again until smooth
Divide evenly into 2 mugs
If desired, top with whipped topping and sprinkle with a little more pumpkin pie spice
Notes
*I used whole milk, however, lower fat milk or even almond milk can be substituted
O Taste and See https://otasteandseeblog.com/