Rubbermaid FreshWorks Giveaway
This is a sponsored post for SheSpeaks/Rubbermaid®. Don't forget to enter the Rubbermaid FreshWorks Giveaway below!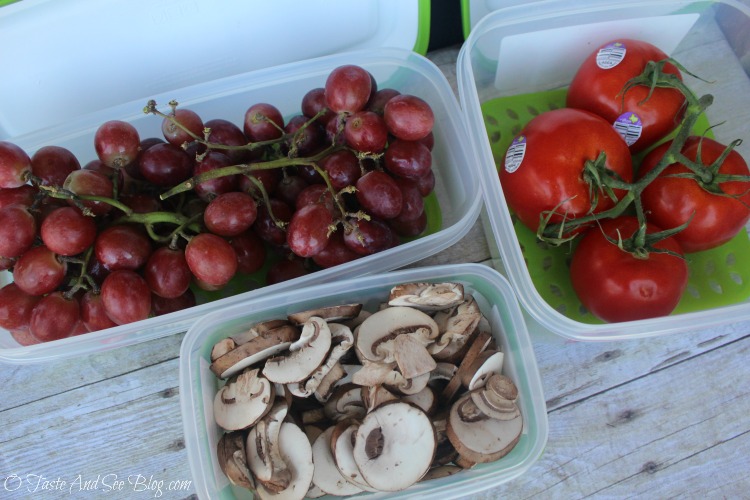 For the past few months my favorite local grocery store has been undergoing some remodeling. This weekend was their grand "re-opening" AND the whole chain was running a "stock up and save" sale. So, of course, I HAD to go and "stock up". I should have taken a few photos of my "haul" but at the time I was more concerned about getting my heavy cart out to the car.
Typically, when I restock I go for the frozen foods, fresh meat (that can be frozen) and canned goods. Don't get me wrong, I LOVE fresh produce but when I buy lots of it, it's hard to eat it all before it goes bad. You know me, I love saving money at the grocery store, but it's really not "saving" if you have to throw things out.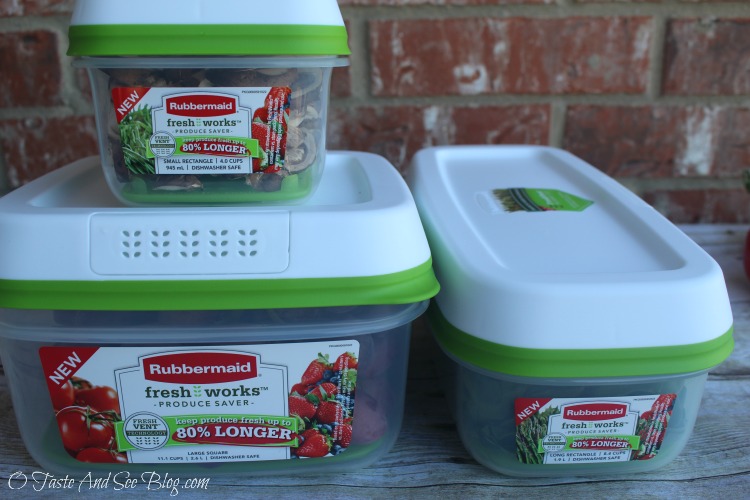 Thankfully, I just received a set of Rubbermaid® FreshWorks™ Produce Savers! These storage containers are made specifically for storing produce and keeping it fresh longer. Each container is designed with three parts….
FreshVent™ Lid, which has a patented membrane to naturally regulate the flow of oxygen and carbon dioxide, providing the optimal environment for produce to stay fresh. And the filter never has to be replaced!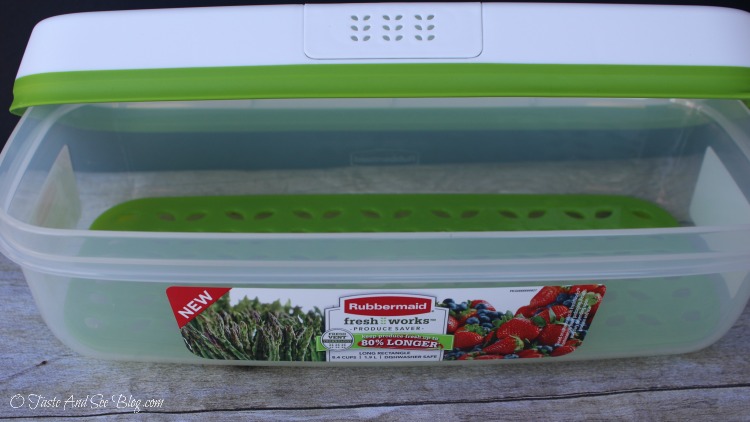 Produce Container, sized to perfectly fit produce. There's one for tomatoes, asparagus and green beans.
However, I found mushrooms, lettuce and grapes fit perfectly, too.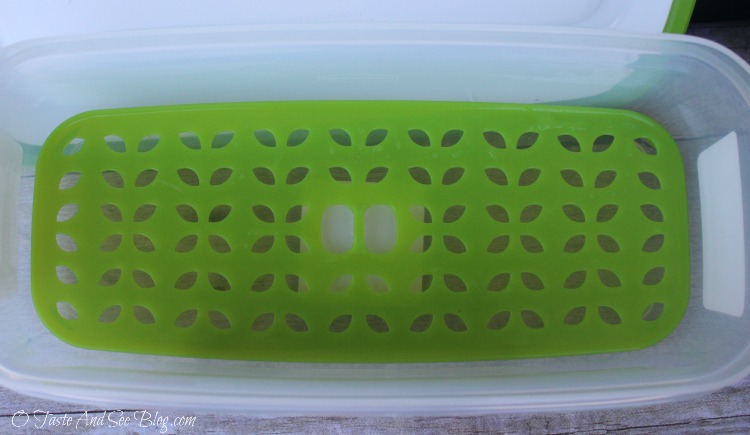 And CrispyTray™ which elevates produce away from any moisture and allows for proper airflow, helping prevent spoiling.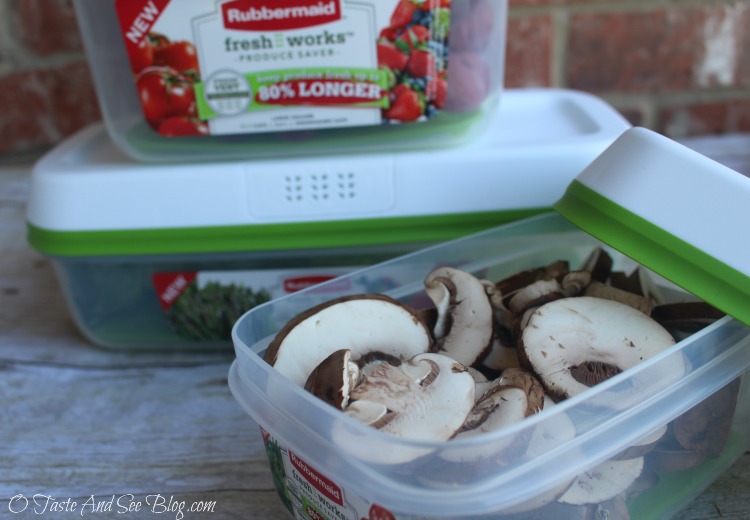 The other thing I LOVE about these containers…. no need to wash produce before storing. In fact, it's best NOT to wash or cut. (For the record, I bought the mushrooms already cut) Simply remove from store packaging, place in container and store in the refrigerator until ready to use. So, you save money AND time. Gotta love that!!!
I was so inspired by these I even made a little video….
With the help of Rubbermaid, I'm also giving away a set of these wonderful containers so make sure (if you live in the U S and are over 18) you enter for a change to win. Believe me, you're gonna want a set (or two) of these!
Contest is only open to U S residents who are 18 or older. Thanks!