Hunt and Harvest at the Mercantile
I just can't say enough great things about the Village of Ruidoso! I LOVED everything about my visit. The downtown area, the hotel, the mountains, the weather, the activities and of course…. THE FOOD! Cuz' a girl's gotta eat, right?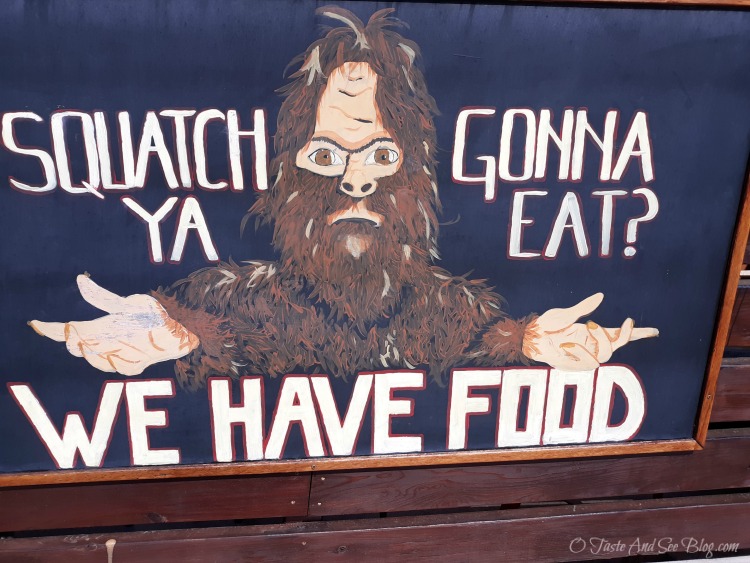 There were so many quaint little restaurants in the downtown area, I would have stayed longer just to visit more of them. Our favorite coffee shop was Sacred Grounds Coffee and Tea House and our favorite downtown restaurant was Hunt and Harvest at the Mercantile.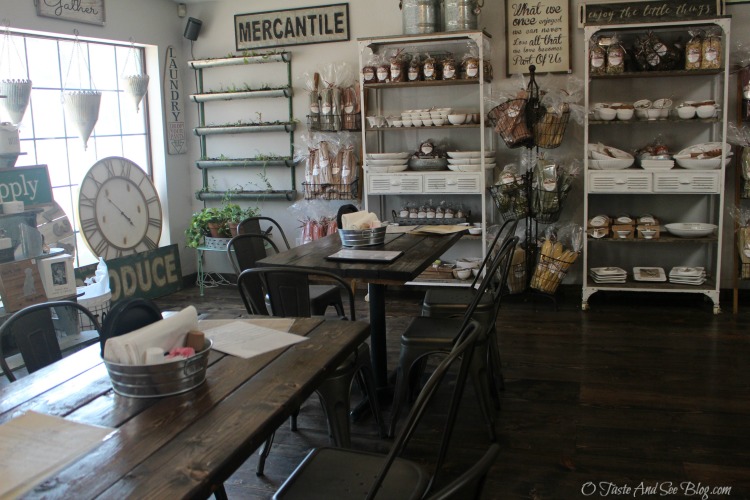 Hunt and Harvest is an "earth to fork" eatery and gift shop featuring up-scale dishes in a quaint, casual atmosphere. The emphasis is on scratch cooking using locally grown and sourced products.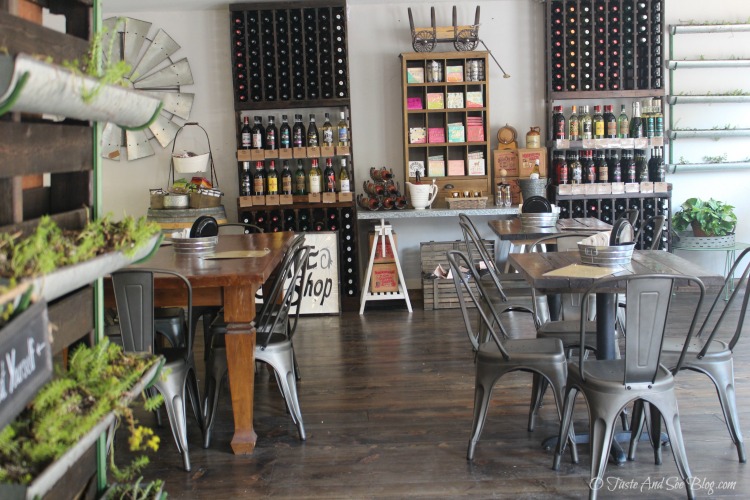 The word that kept coming to mind as we ate (and ate and ate) was "FRESH"!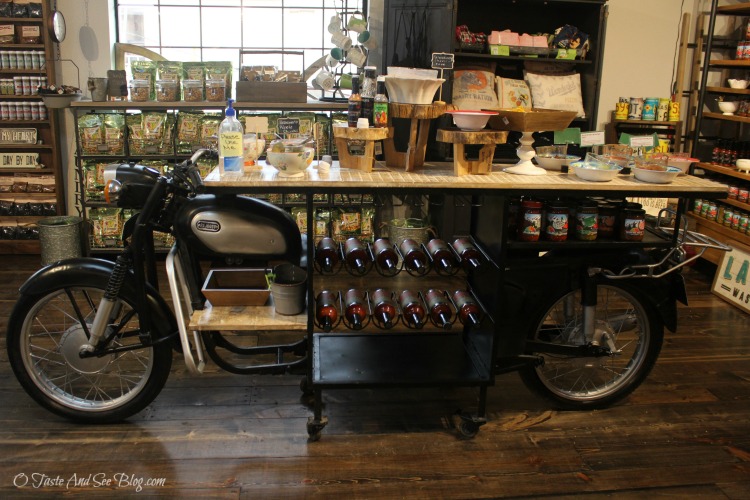 The "rustic-chic" decor (if that's a thing) is the perfect casual setting for enjoying the tasting bar.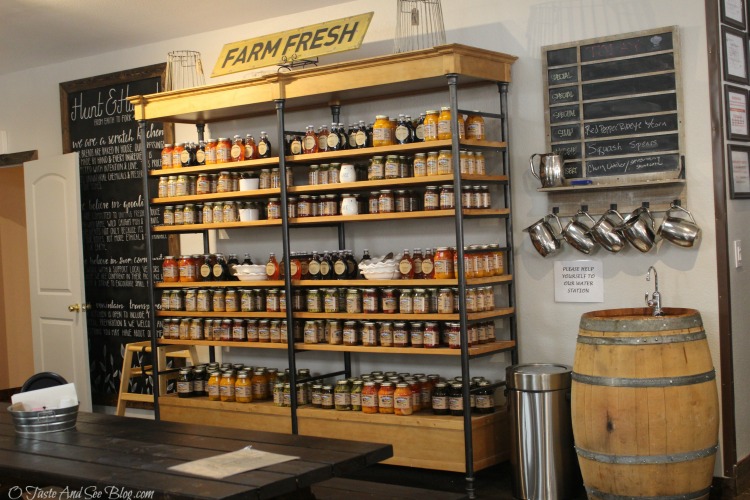 Make sure you leave some room in your suitcase, you're going to want to take home some farm fresh gifts.
I must confess, we ordered A LOT of food, as you'll see from all the pictures. The portions are generous and we ended up taking about half home with us. And by "home", I mean ALL the way back to Texas! We traveled back the next day but cleared our cooler to make sure those left-overs made it home. I enjoyed mine the next day and everything was just as wonderful as the first time… and made me want to go back.
It is said that a picture is worth a thousand words so I'm just going to let the food speak for itself…..
We honestly got the "royal" treatment. The chef prepared a special pre-appetizer for us. Lobster with Sriracha sauce, avocado and eatable flower…. from his own garden. Which, of course, we did eat. Seriously, how cool is that?!
After our pre-appetizer we moved on to the Brussel Sprouts and Poutine.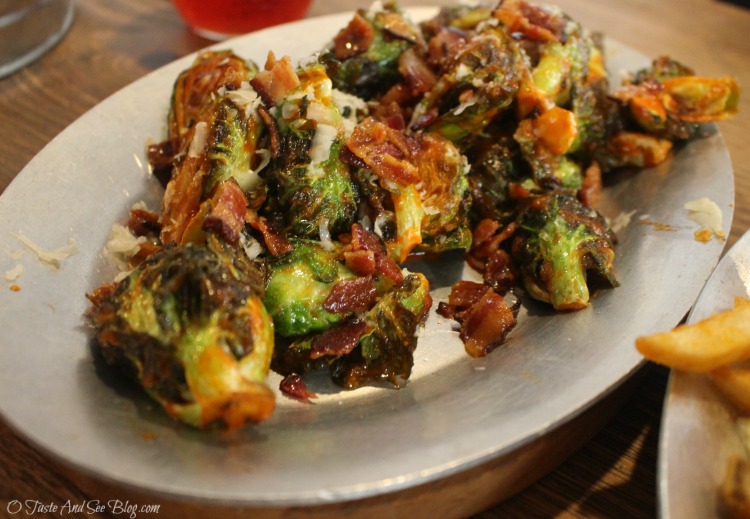 I can honestly say those were the best Brussel Sprouts I've ever had! What's not to love about fresh Brussel spouts fried and topped with Sriracha, Asiago Cheese and pecan smoked bacon?!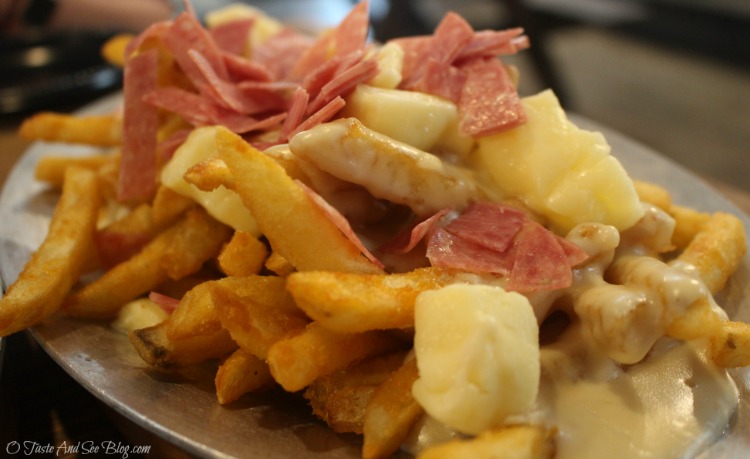 If you aren't familiar with Poutine (I wasn't), it's French fries topped with white cheese curds and smothered in duck gravy. For a southern girl, it doesn't get much better than anything smothered in cheese AND gravy!
Then there were the entrees….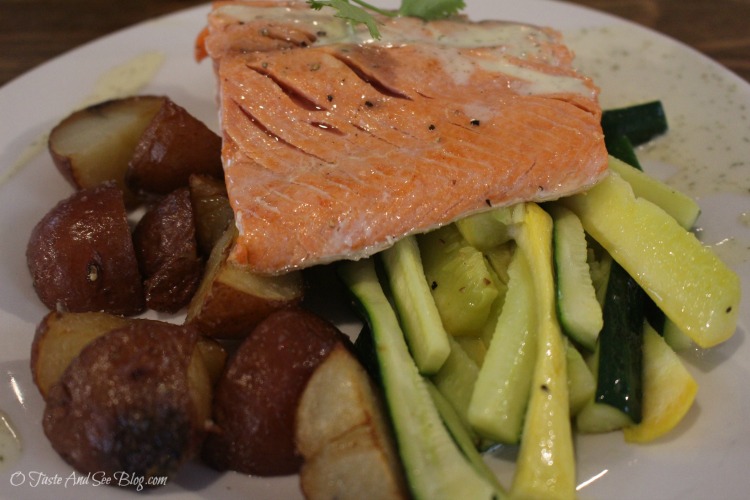 Even the Alaskan caught salmon (which was cooked to absolute perfection, I might ad) is purchased from Willbros Salmon Company, a couple of local brothers who return to Alaska every summer to fish for salmon.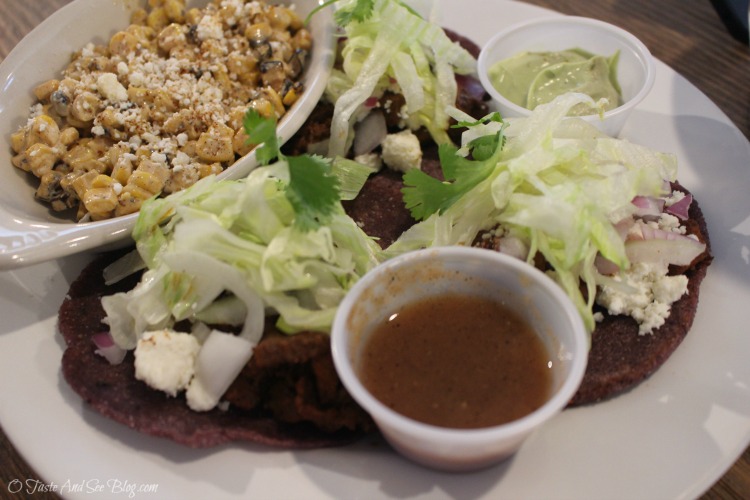 I had the elk tacos… because I just can't pass up a taco and I'd never tried elk. They were beyond amazing!!! But, what do you expect with blue corn tortillas made fresh for each order and elk cooked to tender perfection?!
As if that wasn't enough, they talked us into dessert, which wasn't really very difficult.
The chef prepares something different everyday. We were fortunate enough to be there the day he prepared Strawberry Shortcake with fresh whipped cream, one of my favorites! While we took about half of everything else home, we did manage to each eat a whole piece of short cake…. we have our priorities. LOL!

The staff is just as amazing as the food! Our server, Victoria, and Head Chef Kevin were kind enough to take a picture with us.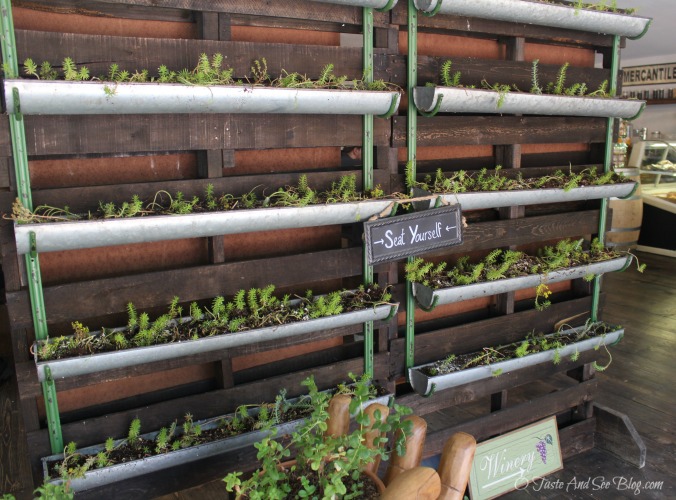 If you're planning a visit to the Village of Ruidoso (and you really should be) Hunt and Harvest at the Mercantile is a must visit!