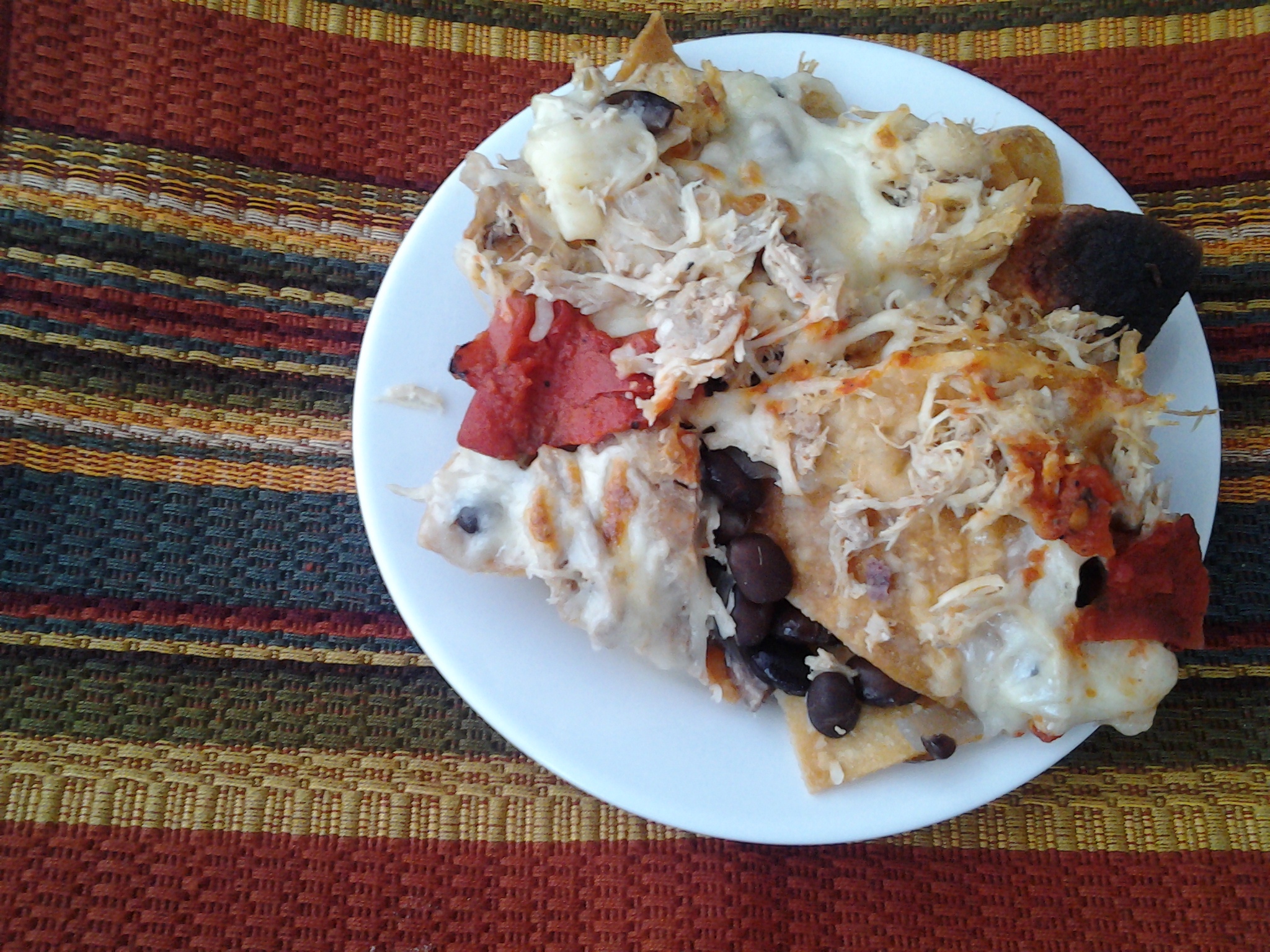 Pork and Black Bean Nachos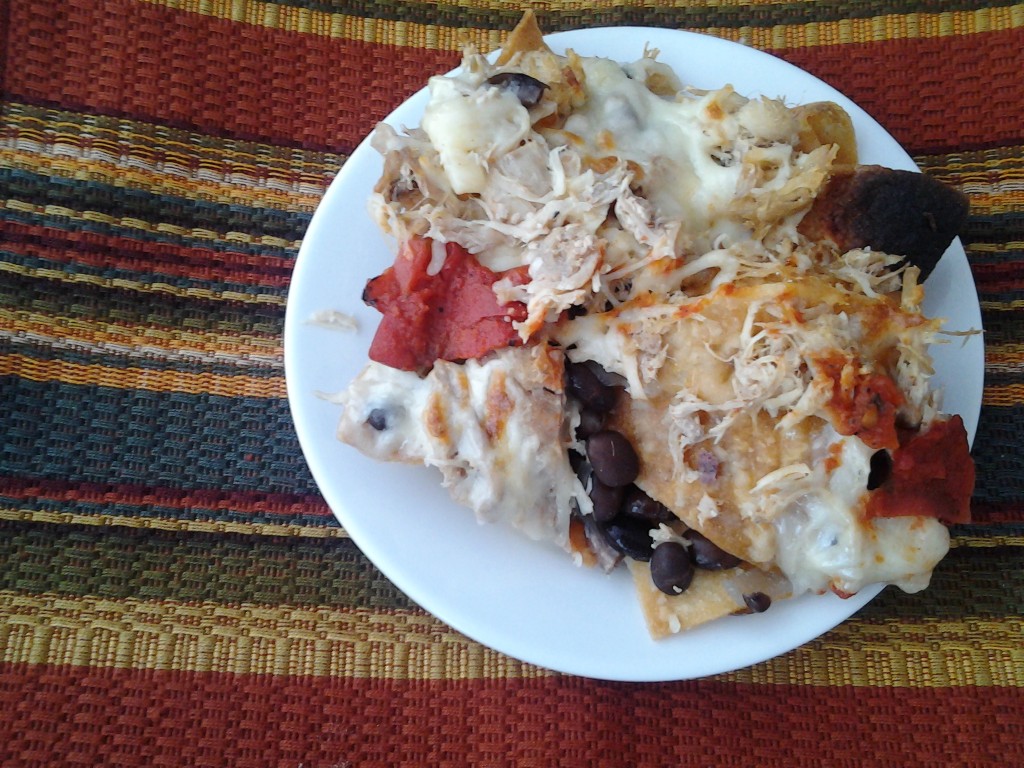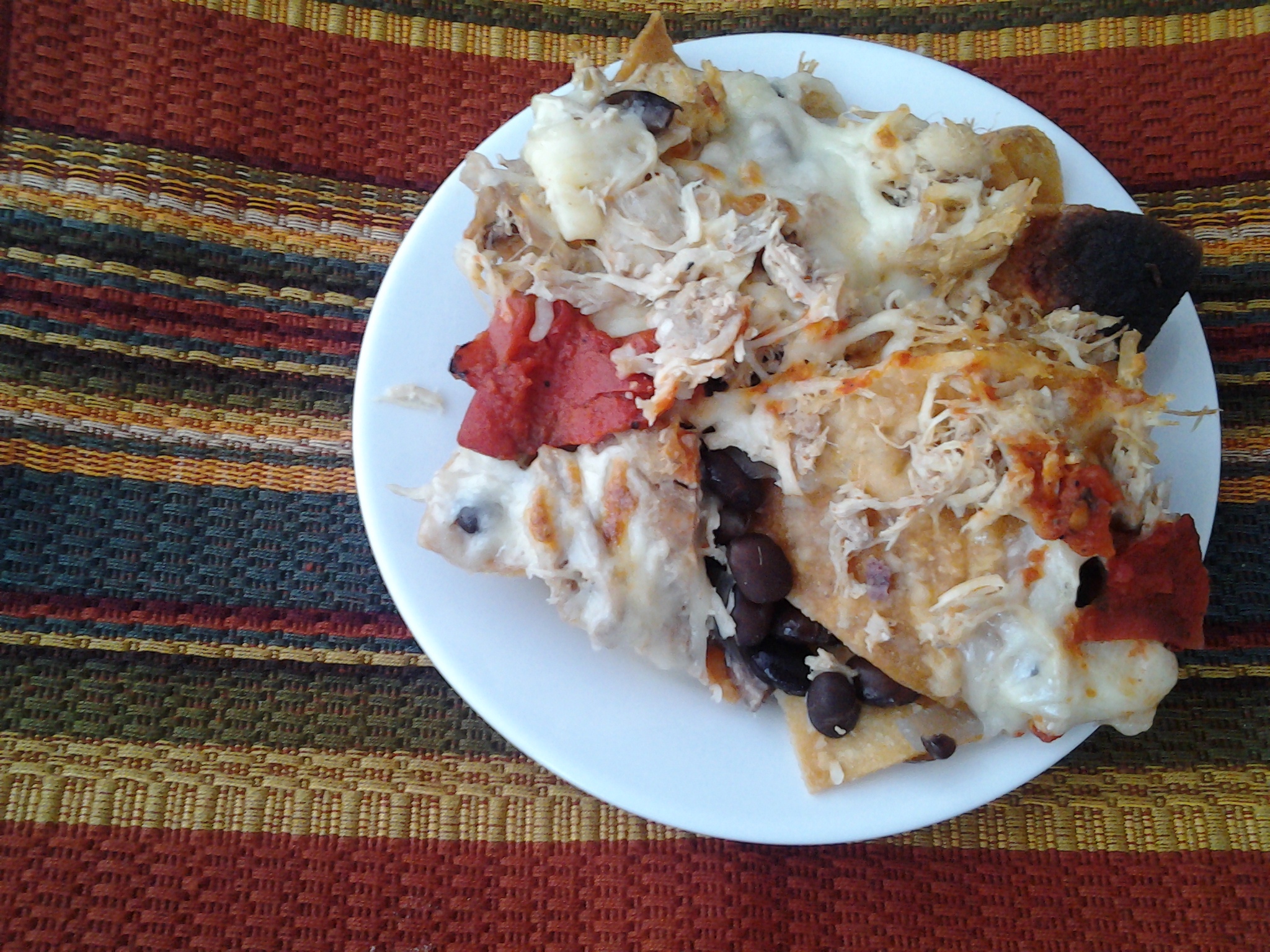 Last week my parents were visiting from Alabama. They are preparing to move here to Texas and it was a busy, but fun, week looking at houses. Because we were on the go I did a few crock pot meals which we ate for dinner and sometimes lunch the next day. By the end of the week I had a refrigerator full of "a little of this and a little of that".
Everyone was ready for something "new". I didn't want to throw away what we had, but at the same time, making more food (which would give us even more leftovers) didn't make sense either. It was the classic "Leftover Dilemma".
Here's what I had left from previous meals:
Rotisserie chicken – less than half
Pork left from BBQ Sandwiches
Black beans – from a Cuban meal we had the day before my parents arrived
Mexican cheese – partial bag the rest had been used for dip the week before
Homemade Salsa – made to go with above dip
Corn tortillas – half a bag – also used to make chips for above dip
Enchilada Sauce – large can that wasn't used in making enchiladas for fifteen
Things I found in the pantry:
Canned tomatoes
Taco Seasoning
What We Had For Dinner: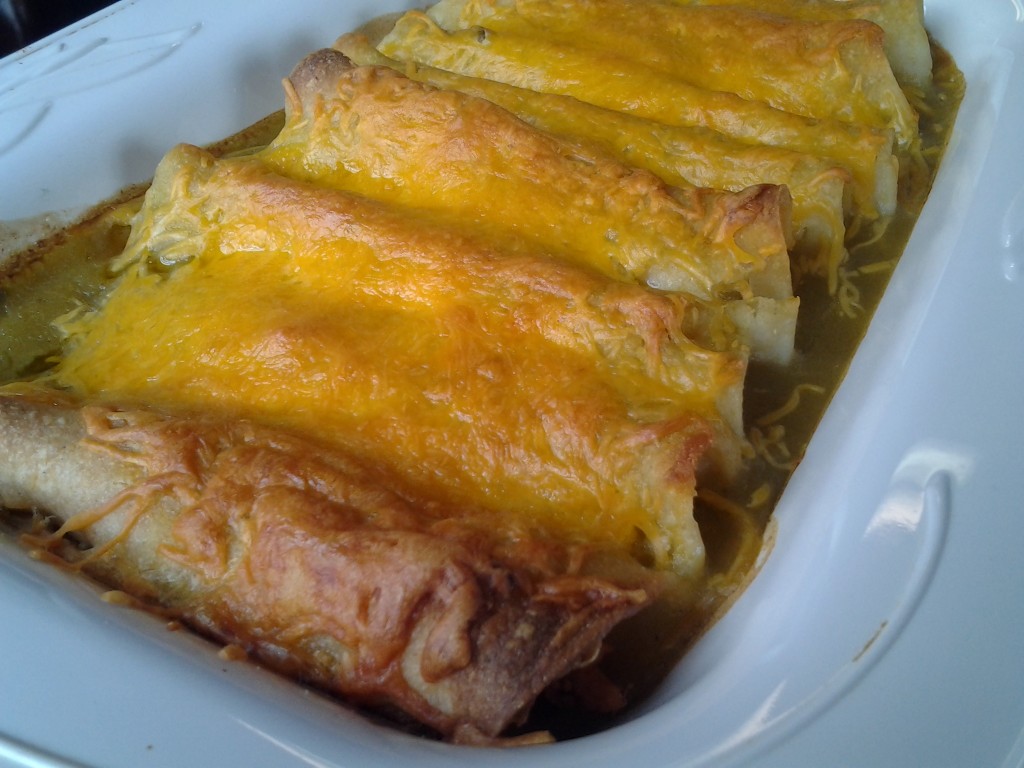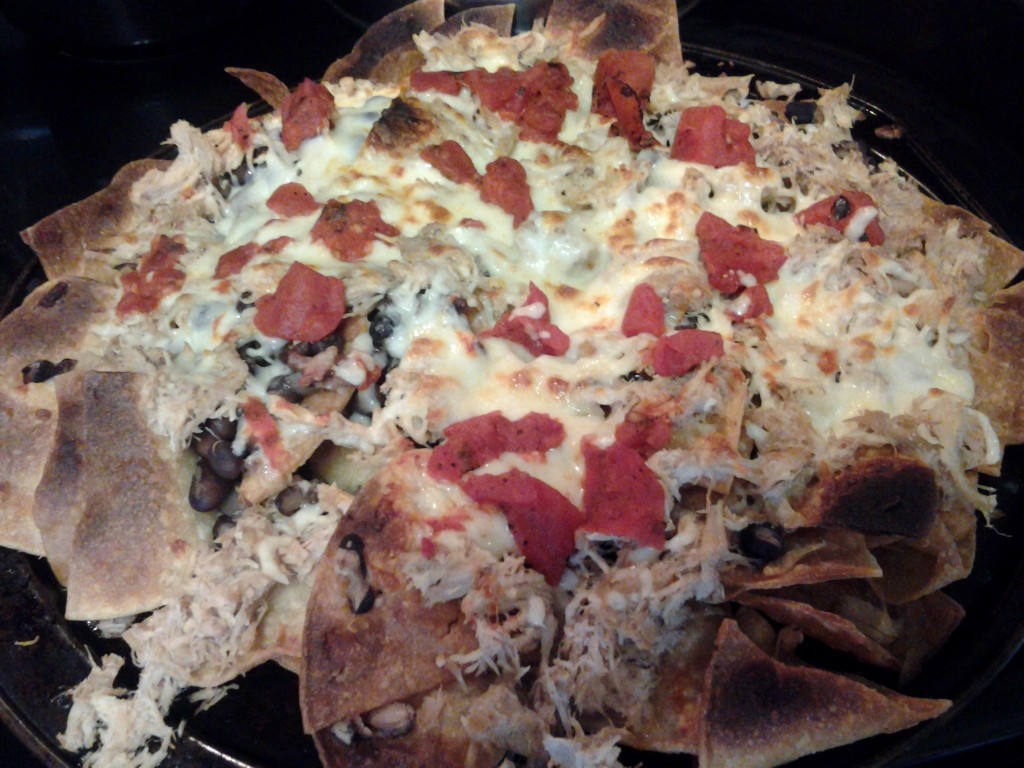 Pork and Black Bean Nachos
Here's the Recipe:
Remember, this is about using leftovers so the "correct" amount is whatever you happen to have.
Pork (could also use chicken or beef)
Black beans (or whatever beans you have – like pinto)
Cheese – Mexican, cheddar, Monterrey Jack
Tomatoes – canned or fresh
Tortilla Chips – I made my own but store-bought are good too
Start by layering chips on a baking sheet
Then layer other ingredients. There's no special order just end with cheese.
No need to heat toppings before layering
My layer order: chips, beans, meat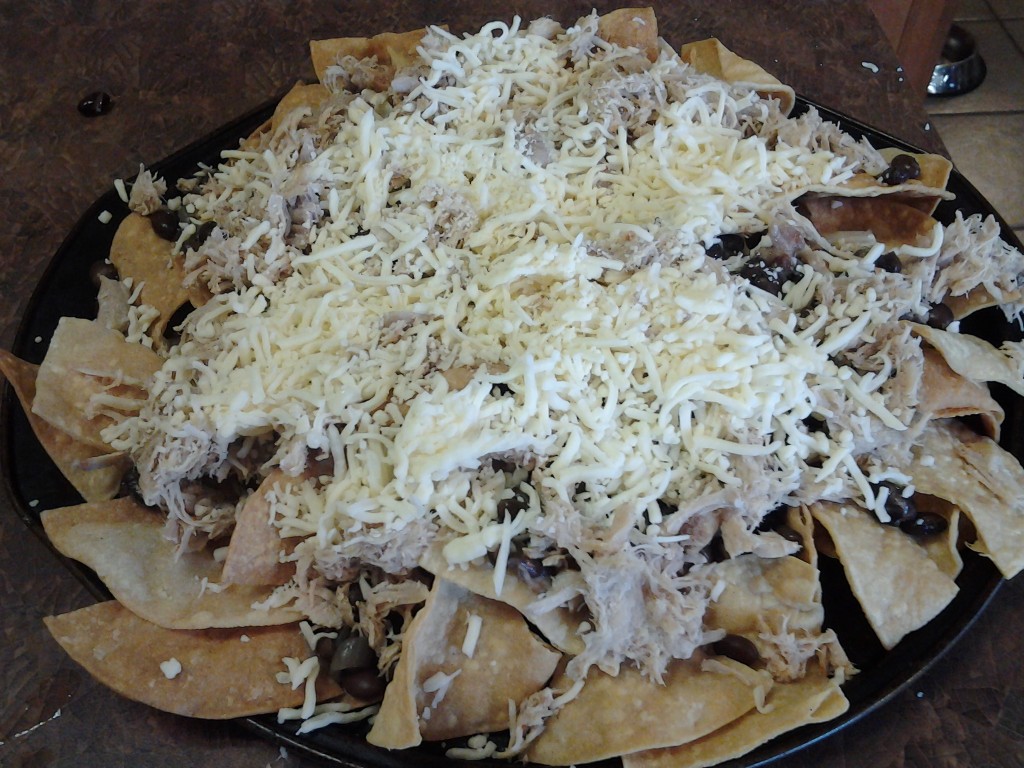 Cheese – this time I had a Special Mexican cheese – also left from another recipe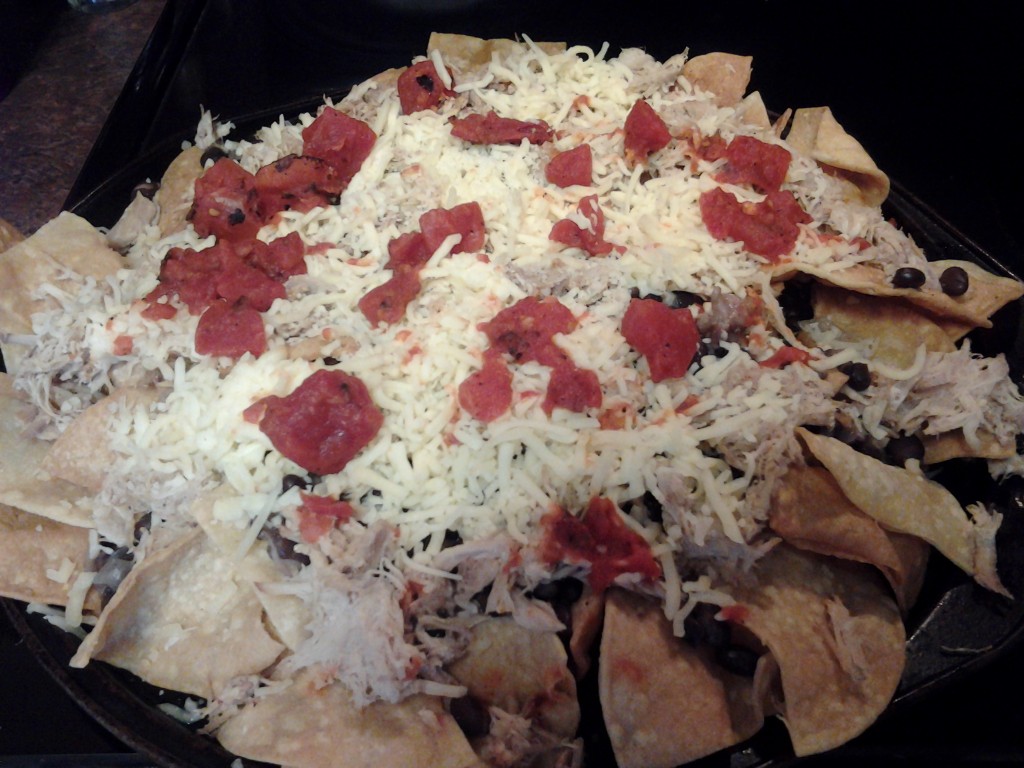 Tomatoes – these happened to be Fire Roasted
I used most of the can in the enchiladas but saved a few for the nachos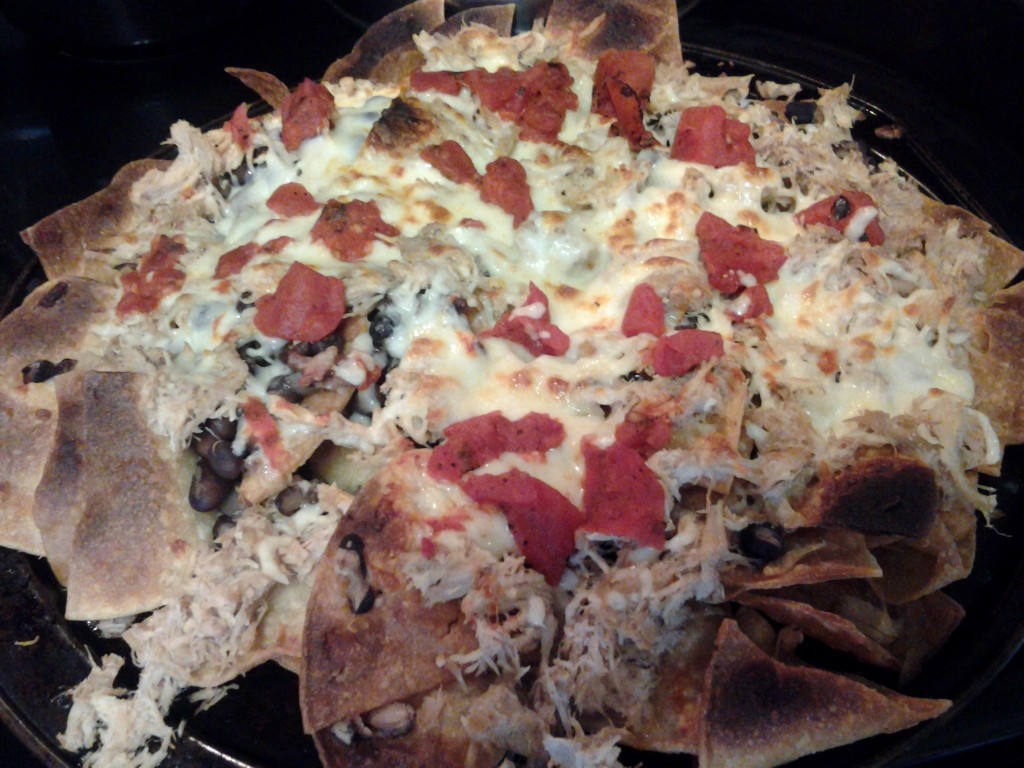 Bake at 375 until cheese is melted and "toasty"
If the cheese doesn't seem to be "toasting" just put it under the broiler for a minute or so
A great way to solve the "Leftover Dilemma"
But wait, aren't Nachos good for solving almost ANY dilemma?
Pork and Black Bean Nachos
2013-09-24 21:14:38
Great as a main dish, side or snack
Ingredients
Tortilla Chips
Black Beans
Pork - cooked and shredded
Mexican Cheese
Tomatoes - canned or fresh
Optional Toppings
Cilantro
Jalapenos
Onions
Sour Cream
Salsa
Instructions
Preheat oven to 375 degrees
Spread tortilla chips on a baking sheet or pan
Layer beans, meat, tomatoes and end with cheese
Bake until cheese is melted and "toasty"
Notes
This is what I call a very "forgiving" recipe. That means that the ingredients and amounts can easily be adjusted to suit individual tastes, or in this case...what's in the refrigerator. Example: chicken instead of pork, cheddar cheese instead of Mexican...you get the idea.
O Taste and See https://otasteandseeblog.com/