PogoPass for Summer Fun
This post contains affiliate links
Summer's almost here, school will be out, and the weather will be nice. I don't know about your family but when our children were younger it didn't take long before they got bored and were looking for something to do.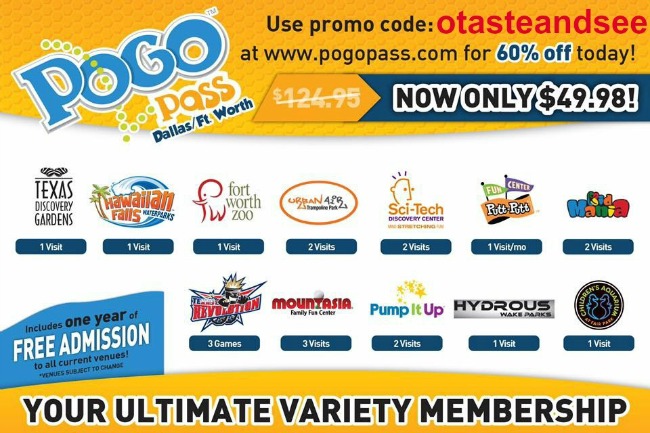 PogoPass may be just what you're looking for!
Each PogoPass gives you access to some of your favorite venues like water parks, sporting events, mini golf, zoos and much more. Passes are good for one year from date of purchase so you can use them at your convenience.
For my Dallas/Ft Worth friends, here are a few of the venues included:
Texas Discovery Garden
Hawaiian Falls Waterparks
Ft Worth Zoo
Urban Air Trampoline Park
and many more…
PogoPass isn't just for the Dallas/Ft Worth area. It's also available in these cities.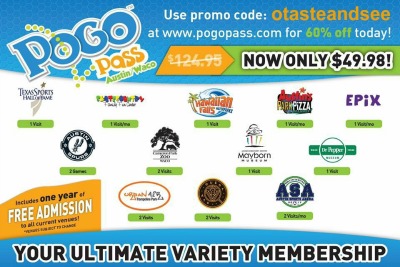 Austin/Waco, TX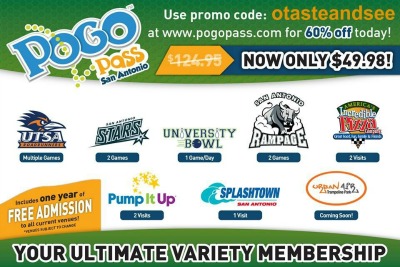 San Antonio, TX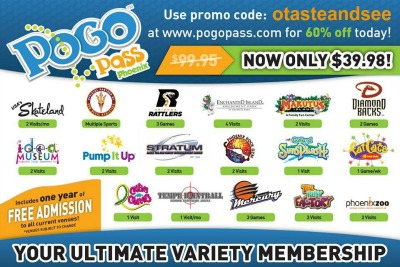 Phoenix, AZ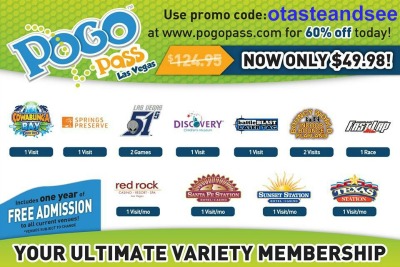 Las Vegas, NV
Sounds good, right! Well, if you're like me, you're first question is….What does something like that cost? The regular price is $124.95, which is a great deal for all you get.
HOWEVER, I've partnered with the folks over at PogoPass and you, as my reader, can receive 60% off each pass! All you have to do is use the code OTASTEANDSEE. That brings your price down to under $50 per pass…not much more than the price of 1 admission to several of the venues!
So, if you're looking for some fun things to do this summer check out PogoPass for great options! And remember to use the code OTASTEANDSEE to receive 60% off!