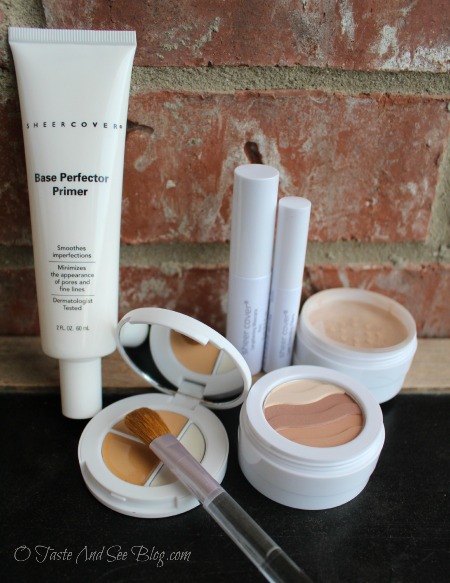 Sheer Cover Studio
*This post is written by me on behalf of Sheer Cover Makeup. I received complimentary product in exchange for this review, however, ALL opinions are my own.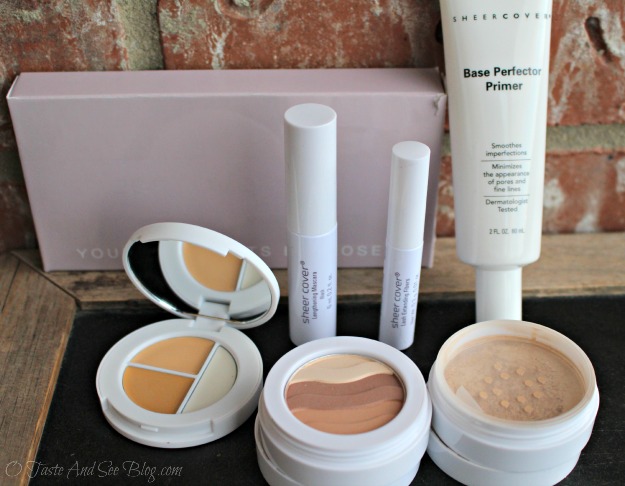 Yes, this is a sponsored post. I did receive Sheer Cover Studio make up for free and I had the option to leave a review on their web page, which honestly, would have been much easier and less time consuming. I chose to share here because make up has been a topic of conversation at our house recently.
I have two very lovely daughters. (I know, every mom says that, but they really are) At seventeen and twenty, make up is important to them, and that's fine. All three of us enjoy looking our best and a little make up never hurts. But, what is the purpose of make up?
Recently, my seventeen year old and I had a discussion about this topic. Our philosophy (yes, we have a philosophy about make up) has always been that make up should be a tool used to enhance your natural beauty NOT something used to draw excessive attention or hide behind. Ideally, you should look as if you aren't wearing any. Make up is best when not noticed at all.
True beauty is a combination of what's on the inside as well as on the outside. No amount of make up is going to make you a beautiful person on the inside.
Whether women realize it or not, their make up sends a message. It either says, "I don't feel very good about myself, so I'd like to draw your attention to the color on my face and away from my perceived flaws" or it says, "I feel secure in who I am and realize I've been created with a purpose and my physical imperfections do not define me."
Is it wrong to try to cover birthmarks, scars and those kinds of things? Not necessarily, but it is important to remember, true beauty comes from within. The more people get to know you, the less your physical appearance matters to them.
How does all this relate to Sheer Cover Studio? It fits perfectly with our philosophy of wearing make up! Sheer Cover Studio gives you a flawless finish without that "made up" look, allowing your natural beauty to shine through.
I also like how fast and easy it is to use. I just can't spend tons of time doing hair and make up. When I opened the package and saw the instructions included several steps I was a little concerned, but after about the second time I had everything done is less than five minutes!
Sheer Cover Studio is perfect for any look. Bronzing Minerals Foundation, Bronzing Trio and Conceal & Brighten Trio are all that's needed for a great "everyday" look. For a special evening out, add a little blush and eyeliner. The Lengthening Mascara and Lash Extending Fibers are AMAZING! You get super long lashes without globbing on the mascara. I was a little skeptical when I saw the Fibers, but they are easy to use and work wonderfully.
Another positive is the fact that Sheer Cover Studio is all natural with no preservatives, fillers, chemicals, oils or talc. It has patented technology that allows it to adapt itself to match the color of your skin. How they do that, I have no idea…but it really is true. And, it's a great value for the price.
I also have to mention the brushes….LOVE them! As soon as my daughter saw them she exclaimed, "Whoa, those are really nice brushes!" And they are.
Right now, Sheer Cover Studio is giving away one year's worth of Sheer Cover Studio Perfect Shade® Mineral Foundation to 10 winners!
Enter to Win!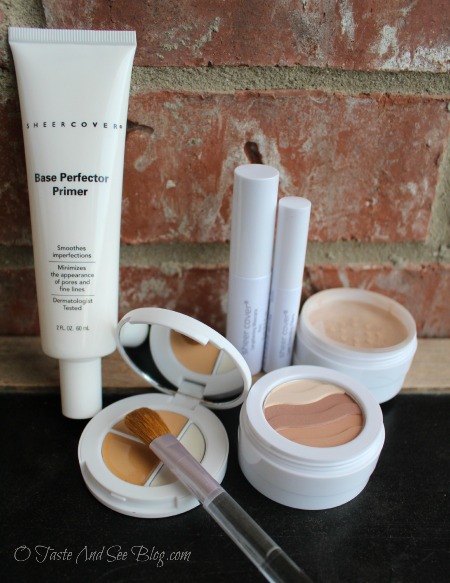 Five steps in Five minutes!
Of course, we have to have a picture of someone wearing Sheer Cover, right?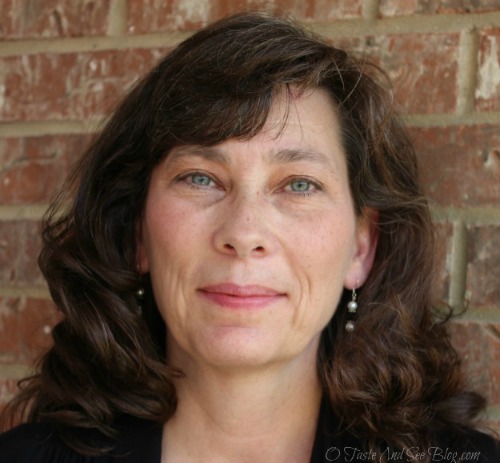 The best part….It doesn't even feel like I'm wearing make up!
If you think it doesn't look like it either…Mission Accomplished!