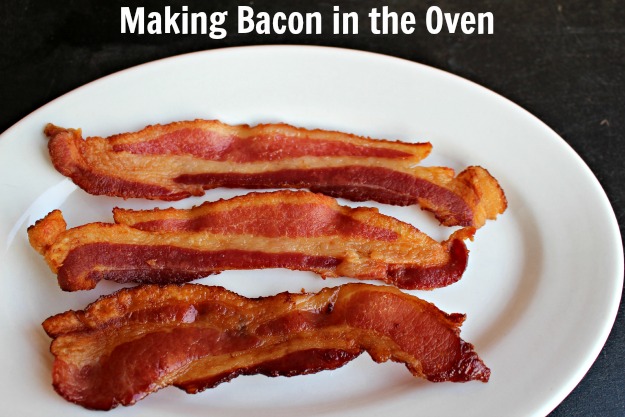 Time Saving Tuesday Baked Bacon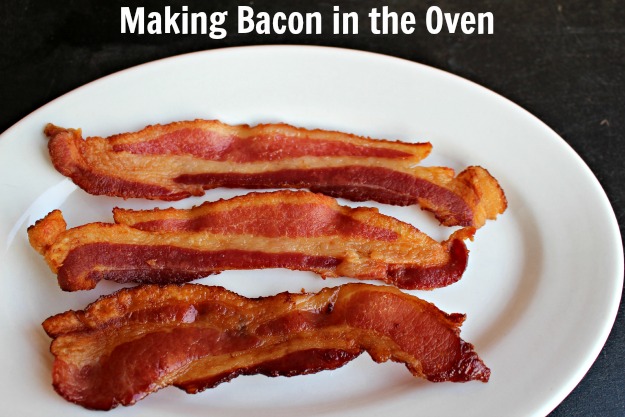 This week on Time Saving Tuesday I am sharing Making Bacon in the Oven…or Baked Bacon.
Our family really enjoys a BIG breakfast…as long as it isn't served before 10 a.m…and it usually includes Homemade Biscuits and Gravy, Breakfast Potatoes, grits, eggs and of course…BACON!
Making bacon can be a messy business and take a bit of time. If I'm only doing a couple of pieces I usually use the microwave but I always thought it was best fried in a skillet or on a griddle. When making bacon for a crowd that takes a lot of time and attention. I had seen bacon done in the oven and a while back I decided to give it a try. Again, I had another one of those, "Why haven't I done this before!" moments.
So, Time Saving Tuesday Baked Bacon really is a great idea. The bacon comes out perfectly crispy every time and (depending on the size of your pan) a whole pound can be cooked, "hands free" in about 20 minutes. Some people in our family like their bacon "floppy" so I usually take few pieces out early.
This is also a great way to cook a large quantity of bacon for Homemade Bacon Bits, another Time Saving Tuesday idea.
Here's the Recipe:
Large pan(s) with sides, like a jelly roll pan
*DO NOT use a cookie sheet…you will have bacon grease ALL over your oven, a HUGE mess and probably set the house on fire*
As much bacon as your pan(s) and oven will hold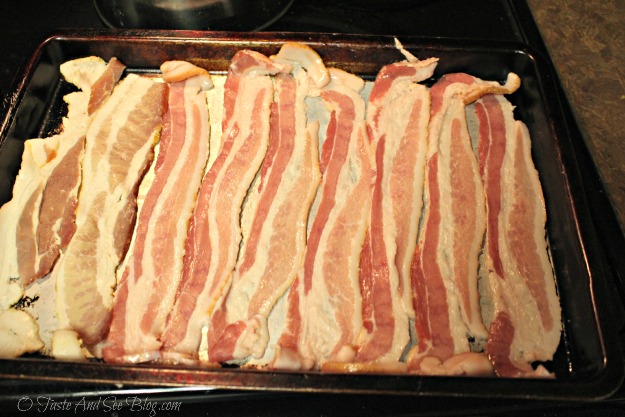 Preheat oven to 400 degrees
Place bacon slices side by side on pan – they can be slightly touching
Place pans in oven and bake about 15 minutes
Check – sometimes the outside pieces get done faster
Remove any that are ready
Return to oven and bake until done – 5-10 minutes
*Keep an eye on them once they start to crisp…they can burn quickly once they are done*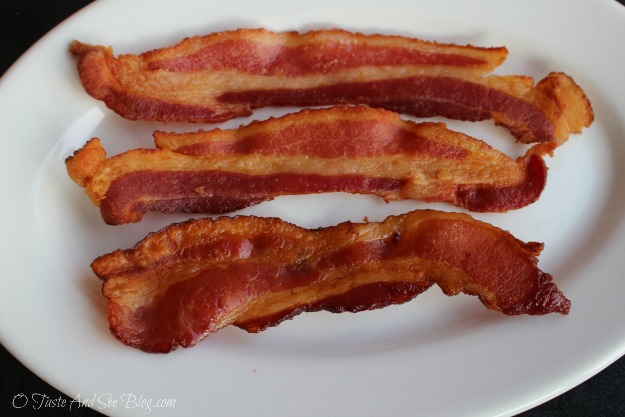 Perfect Bacon Every Time!