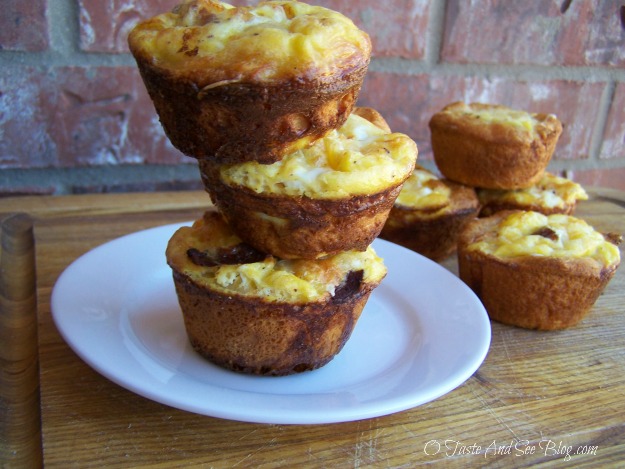 Time Saving Muffin Tin Quiche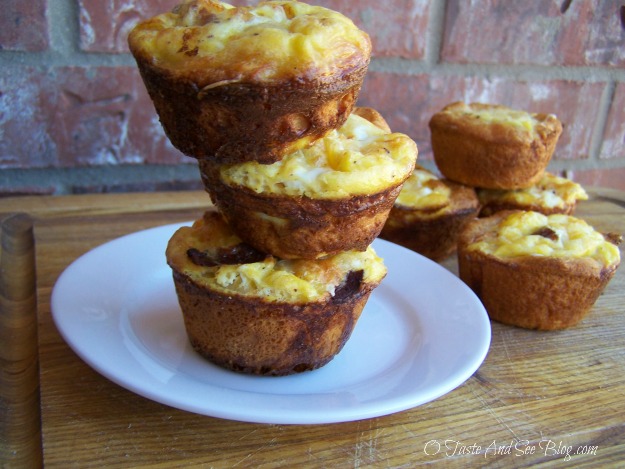 This post was originally shared at The Best Blog Recipes Gallery.
Time Saving Tuesday….a day late.
Quiche makes a great breakfast, brunch, lunch or dinner, but my recipe takes an hour to bake. I adapted this Time Saving Muffin Tin Quiche from my original Bacon Swiss Quiche recipe for a quick and easy version. These make a great snack or appetizer, easy on the go breakfast and they only take about 15-20 minutes in the oven. Having Homemade Bacon Bits ready ahead of time makes them go even faster!
Here's the Recipe:
1 can large "flaky" biscuits (I used Grands)
8 slices bacon – cooked and crumbled
3/4 cup shredded Swiss cheese
6 eggs
1 cup half and half
1/2 tsp salt
1/4 tsp pepper (less if desired)
pinch nutmeg
dash of cayenne pepper
Preheat oven to 350-375 degrees – see back of biscuits
Spray muffin tins with non stick cooking spray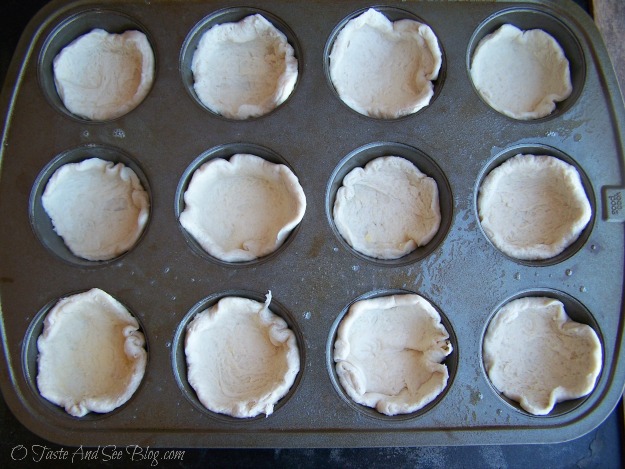 Gently divide each biscuit in half, pulling apart at middle layer – giving you 16 biscuits
Line each muffin section with a biscuit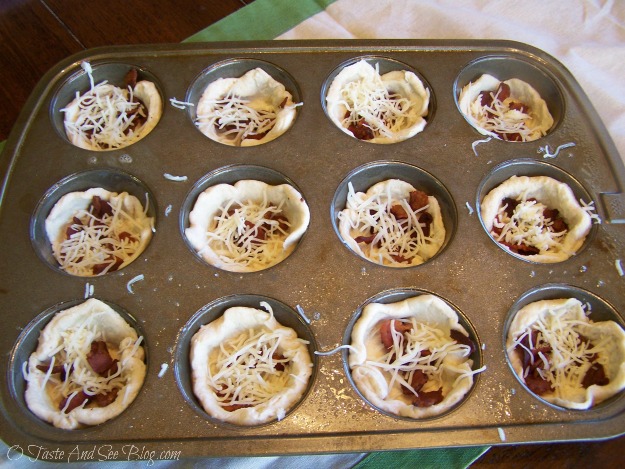 Add bacon and cheese to each, dividing evenly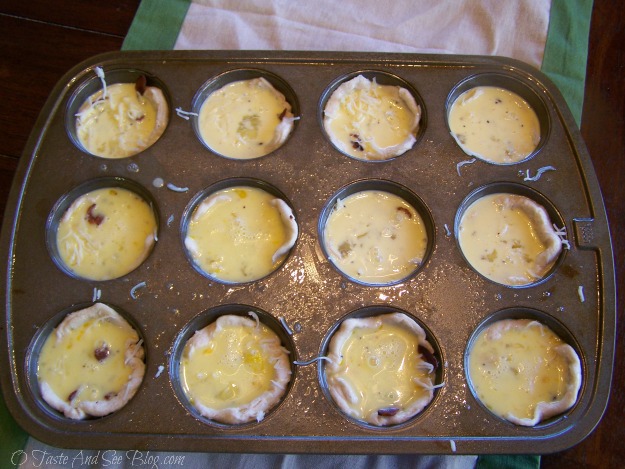 Mix together eggs, half and half and spices (best if done in a large measuring up)
Pour mixture over bacon and cheese, being careful not to overfill or get any under biscuit
Bake about 15 minutes or until firm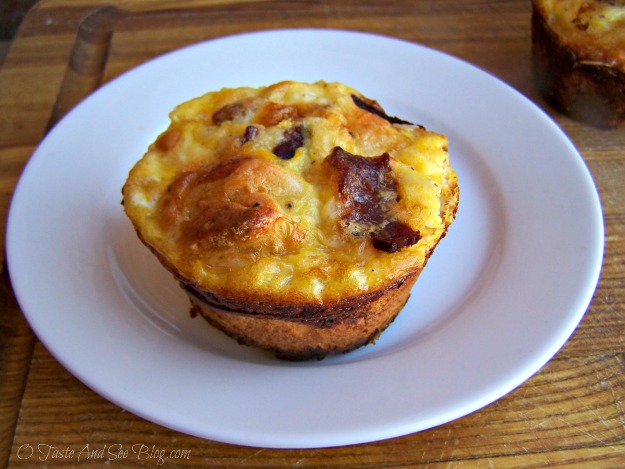 Hope You Have a Blessed Day!
Muffin Tin Quiche
2014-09-17 11:54:39
Ingredients
1 can large "flaky" biscuits (I used Grands)
8 slices bacon - cooked and crumbled
3/4 cup shredded Swiss cheese
6 eggs
1 cup half and half
1/2 tsp salt
1/4 tsp pepper (less if desired)
pinch nutmeg
dash of cayenne pepper
Instructions
Preheat oven to 350-375 degrees - see back of biscuits
Spray muffin tins with non stick cooking spray
Gently divide each biscuit in half, pulling apart at middle layer - giving you 16 biscuits
Line each muffin section with a biscuit
Add bacon and cheese to each, dividing evenly
Mix together eggs, half and half and spices (best if done in a large measuring up)
Pour mixture over bacon and cheese, being careful not to overfill or get any under biscuit
Bake about 15 minutes or until firm
O Taste and See https://otasteandseeblog.com/