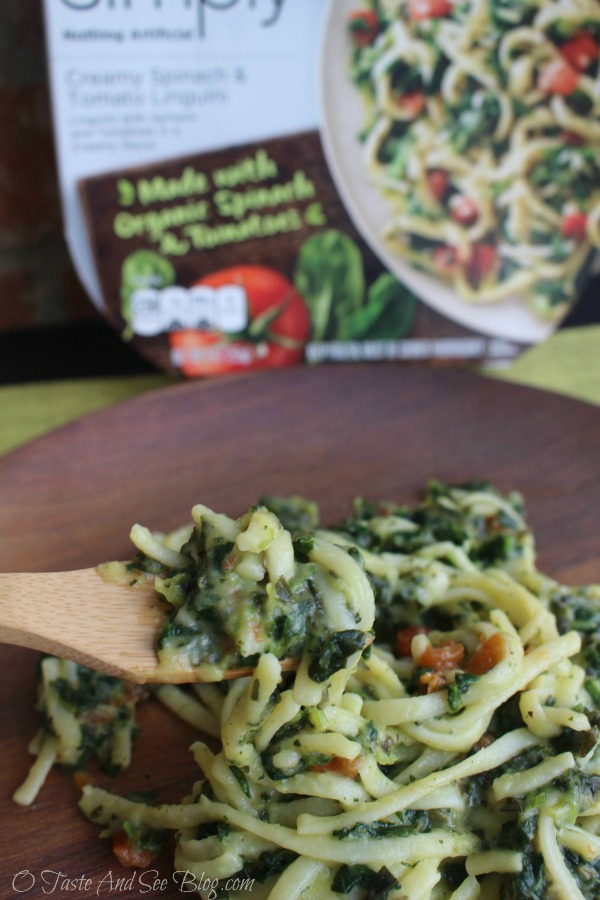 Time Saving Tuesday: Starting the School Year Right with Healthy Choice
Special thanks to Healthy Choice for starting our school year right and sponsoring this Time Saving Tuesday. As always, all opinions are my own.
I am starting to plan for back to school and for this Time Saving Tuesday I'm sharing lunch ideas.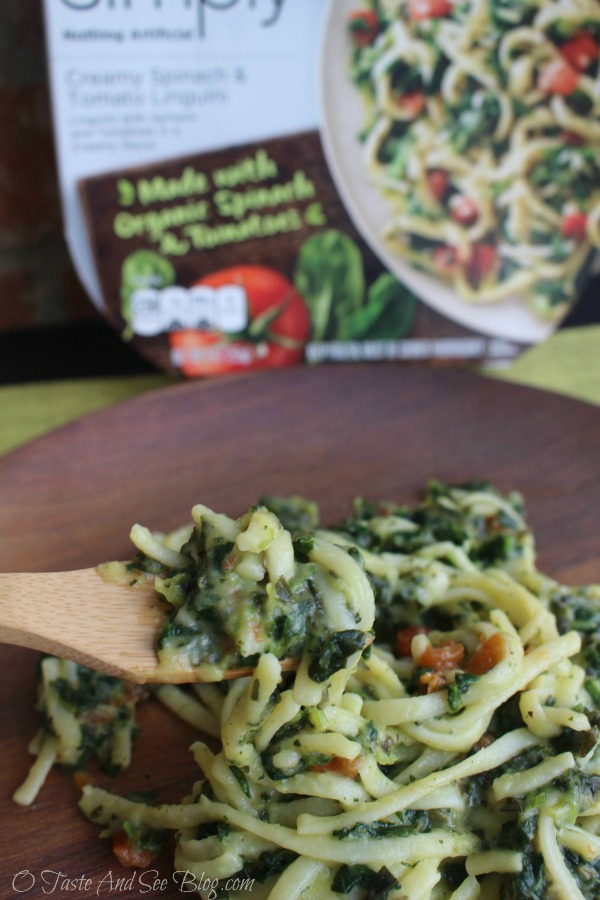 Schools here started this week and I'm sure most of you are already back into the swing of things. But after a busy Summer we're having a little "down time".
One of the up sides to homeschooling is…. I get to decide when we start!
A few weeks ago (before the wedding) I realized I hadn't given school a second thought since we closed our books in early June. I decided to take a quick look through my calendar and see what we had planned after the wedding and into September. As I flipped open the first page of September I saw in my own handwriting "Start School" written in INK on the day after Labor Day! I honestly have no idea when I wrote it. I really have no recollection of even thinking about it. BUT, the fact is….I already made the decision AND it was written in ink. There's no changing that! It would just make a big mess. So, I gratefully closed my calendar and was happy to have that settled. I'm thankful we have a couple more weeks before our schedule gets busy again.
Our middle daughter, however, is beginning college in a few days. She's very excited to begin cosmetology school. Since the course is only 1 year it means many days of very long hours.
One thing she and I want to be more careful about this school year is….lunch. Normally it's a struggle to figure out what to eat, when to have time to eat it and how to avoid junk food. My daughter likes to eat well and is concerned about getting into a habit of eating fast food. I tend to be more of a "snacker", grabbing a little of this and a little of that each time I pass through the kitchen. THAT is a great way to add up calories FAST!
I was thrilled when Healthy Choice asked me to try their new Simply Café Steamers. They include new organic-ingredient options and are prepared to maximize flavor….in a healthy way. The ingredients are made of non-GMO and 100% natural ingredients.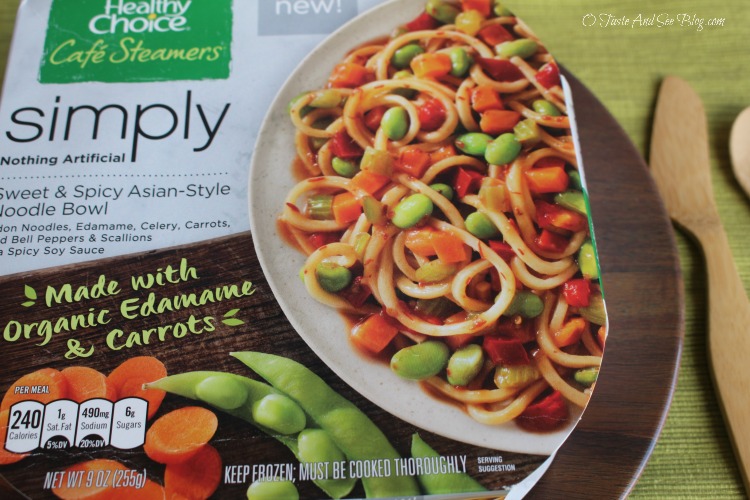 Best of all…. 4 Great Flavors!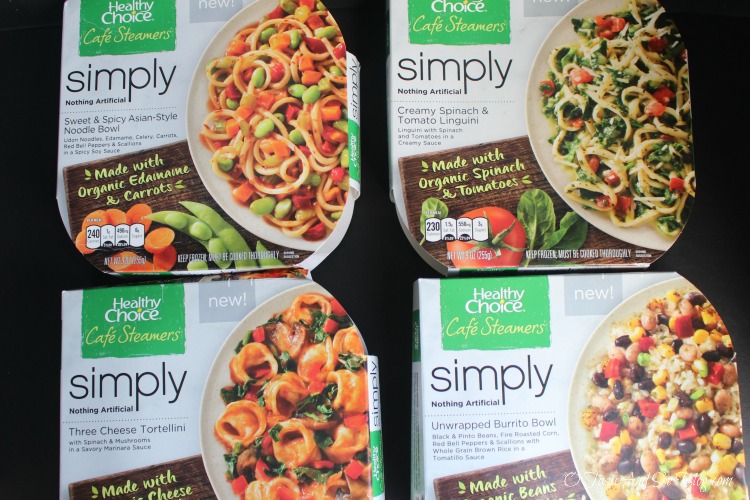 Unwrapped Burrito Bowl: Organic black and pinto beans, fire roasted corn, red bell peppers and scallions with organic whole grain brown rice in a tomatillo sauce. 'Cuz you know Mexican is my favorite!
Sweet & Spicy Asian-Style Noodle Bowl: Udon noodles, organic edamame and carrots, celery, red bell pepper and scallions in a spicy soy sauce. Asian… for my daughter.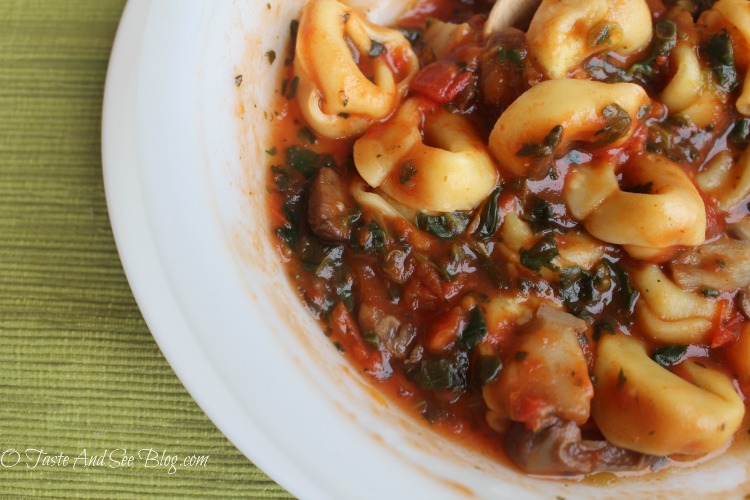 Three Cheese Tortellini: Organic cheese alongside organic spinach and mushroom in a savory marinara sauce
Creamy Spinach & Tomato Linguini: Pasta with organic spinach and tomatoes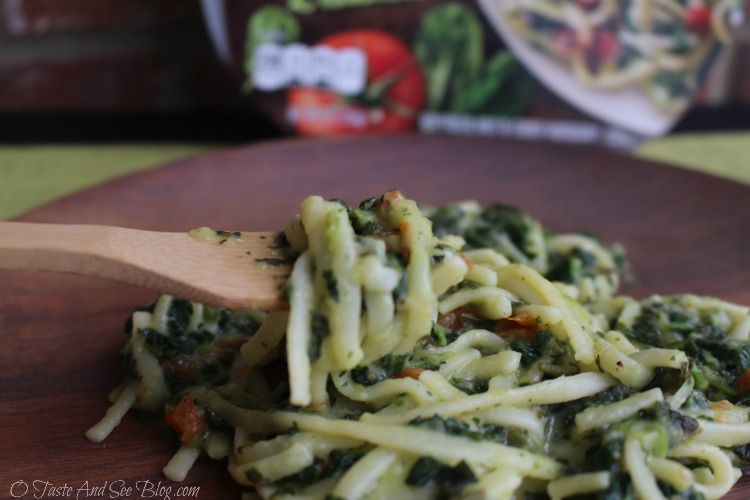 My daughter and I are super excited about tasty, affordable, 270 calories or less lunch options to start off our new school year.